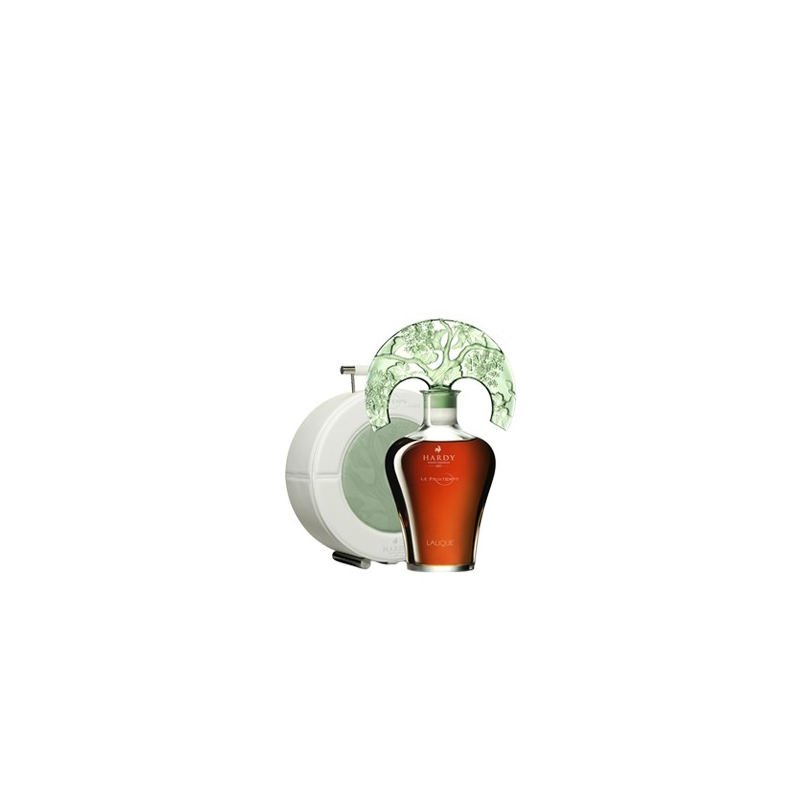  
Four Seasons "Spring" Cognac Hardy
Cognac Hardy Four Seasons "Spring" : Carafe Lalique numbered
The silhouette is feminine and the spectacular cap carved with almond green reflections is reminiscent of some of the creations of René Lalique at the beginning of the twentieth century: it is a real bottle of perfume that Lalique has imagined for Hardy.
Description
Cognac Hardy Four Seasons "Spring" : Carafe Lalique numbered
The Spring carafe is positioned in the center of a precious round box that combines white leather and pastel leather with an ingenious opening system from the front. Here again, sophistication and originality are in order.
The carafe hosts a collection of small batches of Grande Champagne carefully isolated by Armand Hardy at the end of the Second World War.