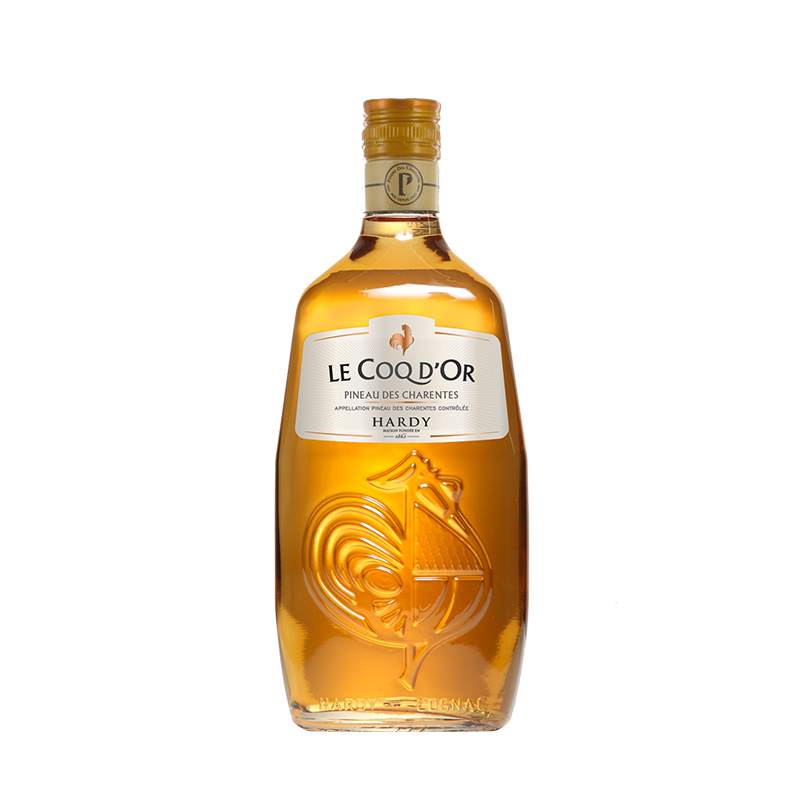  
White Pineau Cognac Hardy
Pineau des Charentes Blanc Cognac
The Pineau des Charentes Coq d'Or express the finesse of the Hardy style, with subtlety in the aromas and a good balance between freshness and roundness.
Description
Pineau des Charentes Blanc Cognac
Hardy Coq d'Or presents a golden dress with multiple reflections. Its delicate nose is reminiscent of dried fruits, honey and dried lime. An intense pineau, sweet and greedy.