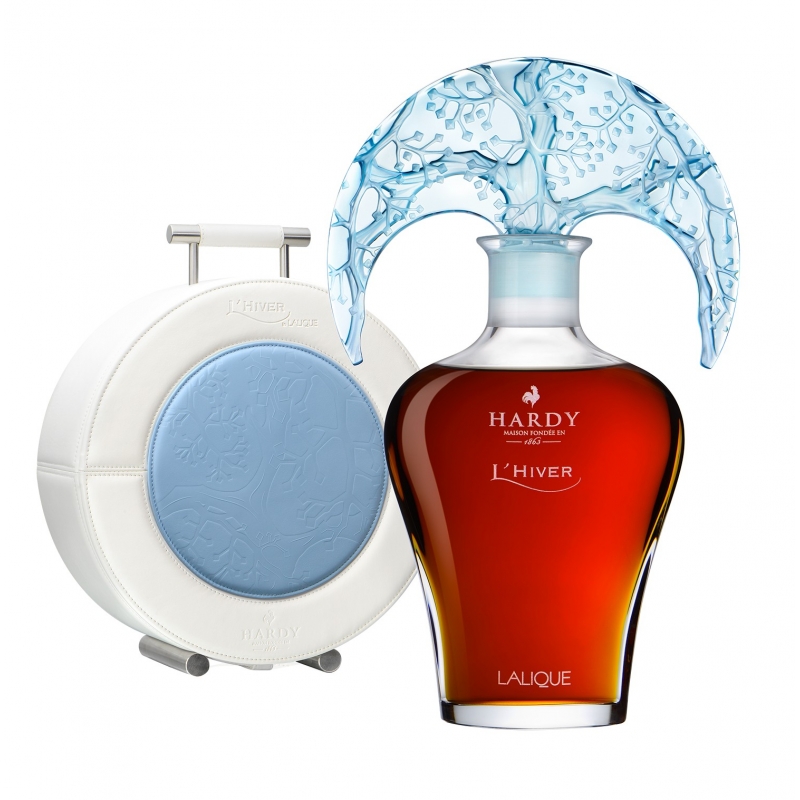  
Four Seasons "Winter" Cognac Hardy
Cognac Hardy Four Seasons "Winter" : Carafe Lalique numbered
The highlight of the Four Seasons collection, the WINTER decanter reveals an ice-blue crystal tiara symbolising the sleeping vine.

Description
Cognac Hardy Four Seasons "Winter" : Carafe Lalique numbered
This final blend of century-old eaux-de-vie closes the cycle of seasons.

An olfactory enchantment where notes of rancio, oak and candied orange blend with the finest spices of cardamom and cloves.