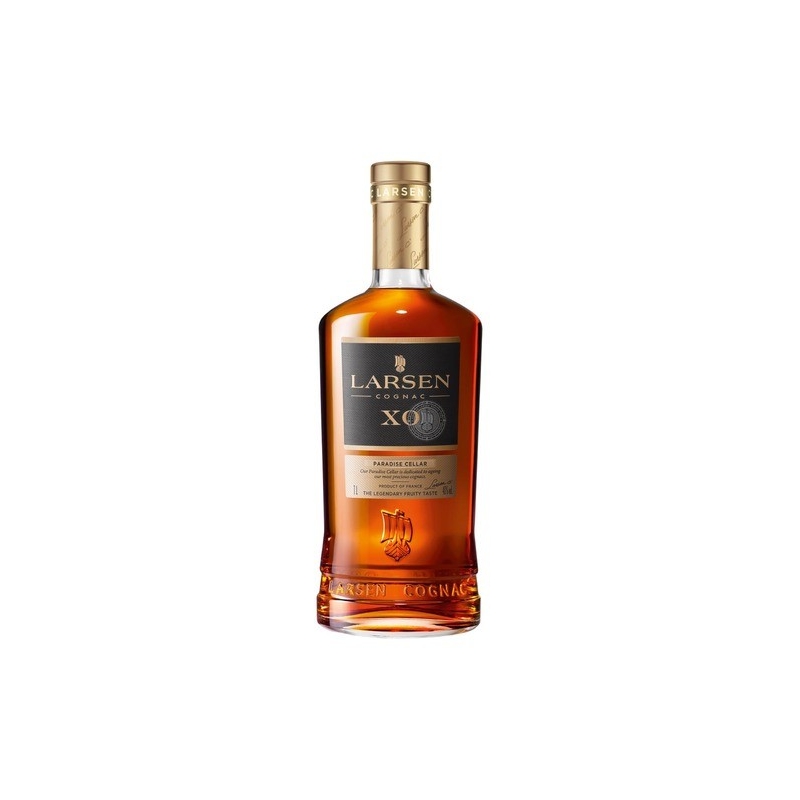  
XO Cognac Larsen
A superior elegance ! A blend of old cognacs composed of the best Grande Champagne and Fins Bois vintages.

Its bouquet owes its finesse and lightness to the Grande Champagne, its roundness and richness to the Fins Bois which also give it the characteristics of age.
Description
Larsen XO is the choice of the true cognac lover. Enjoy its legendary distinctive fruity taste and elegant style.

Tasting Notes:

A dark amber color.

On the nose, it is rich with many varied aromas, ripe fruits, prunes, nuts, balsamic and humus. The spices are well present with cinnamon and pepper.

On the palate, we find the expression of a long aging in oak barrels which brings the strong concentration of aromas called "Rancio".

The finish is long, elegant and intense.

Larsen XO should be enjoyed neat to experience its superior elegance.