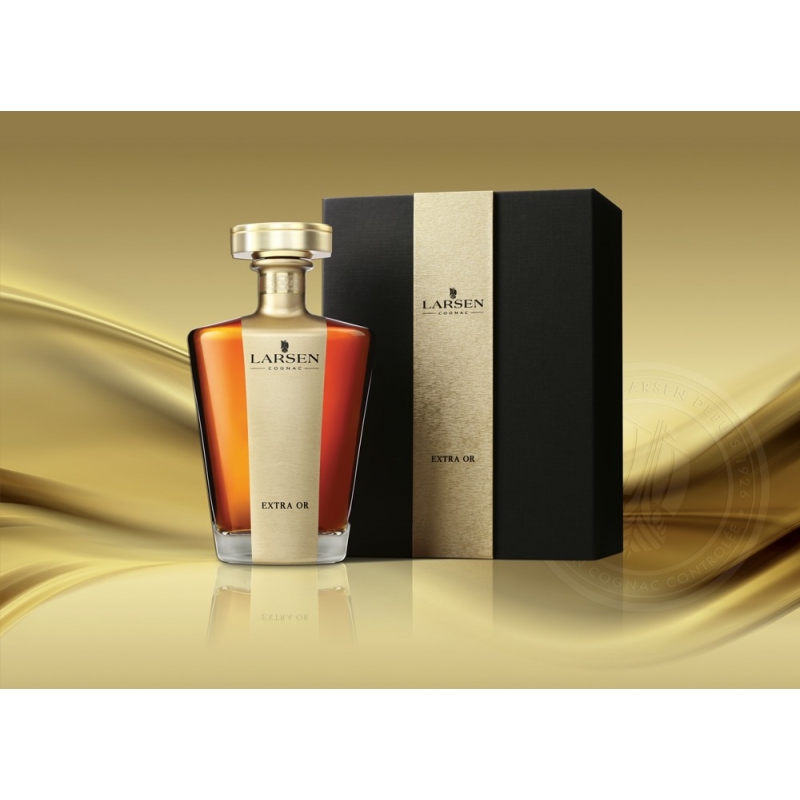  
Extra Or Cognac Larsen
Larsen Extra or The Quintessence!

Blended from the oldest and best eaux-de-vie of the House, Extra Gold is the purest and most majestic expression of their cognacs.

This recently revisited blend reveals all the finesse and elegance of Larsen Cognacs.
Description
LARSEN EXTRA GOLD represents the expression of the know-how and the quintessence of Larsen Cognacs.

Tasting notes :

Color:
Extra Gold has a beautiful mahogany color with golden highlights.

Nose:
Discovery of a multitude of intense aromas such as coffee, cocoa, plum, vanilla, as well as balsamic and truffle notes. Spices and pastry notes are also revealed by this delicate blend.
Palate:
A cascade of aromas offered by Larsen Extra Gold with a satiny texture and a long finish on the palate.
Larsen Extra Or is to be enjoyed neat to experience the superiority of the taste.