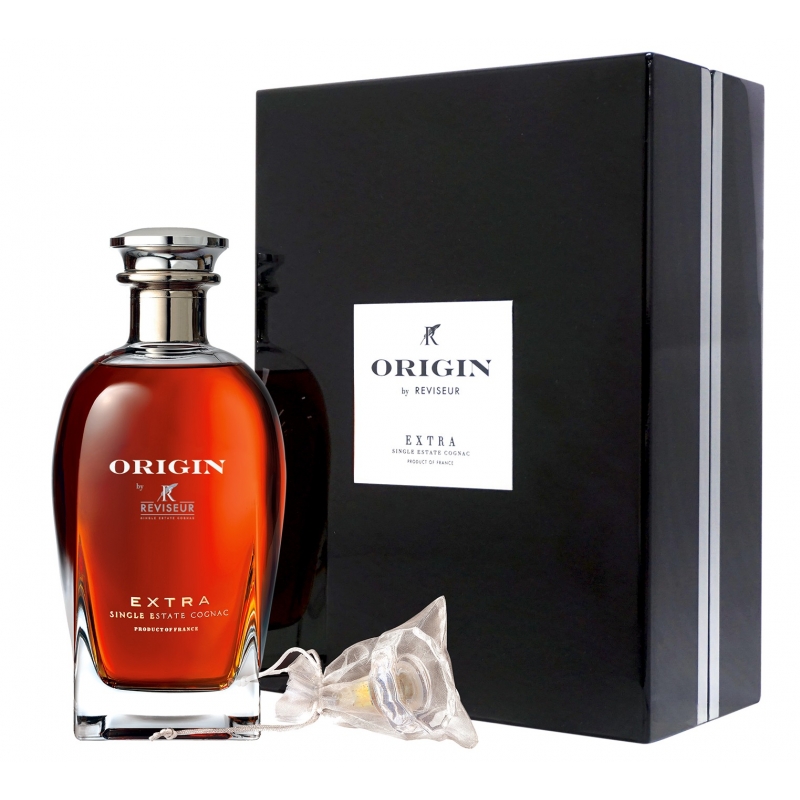  
Extra Origin Cognac Le Reviseur
Le Réviseur Extra Origin Petite Champagne Single Estate Cognac
Petite Champagne
45% Vol.
Description
For ORIGIN, Christian Guérin– our Cellar Master - has identified within the  Domaines Francis Abecassis a group of venerable barrels.
He selected them for their amazing strength and richness that survived despite the number of decades they have spent in Limousin oak barrels
One will discover in the ORIGIN Blend the fundamental character of REVISEUR Cognacs, magnified by exceptional ageing.
ORIGIN alcohol content has been naturally reduced over time, showing the ideal cask strength  of 45% Alc/vol.
Golden amber in colour.
A powerful first nose is driven by spice and honey. The nose evolves towards pepper and cinnamon with soft honey and buttery richness.
The palate is dense and at the same time clean and slightly dry, the REVISEUR trademark.