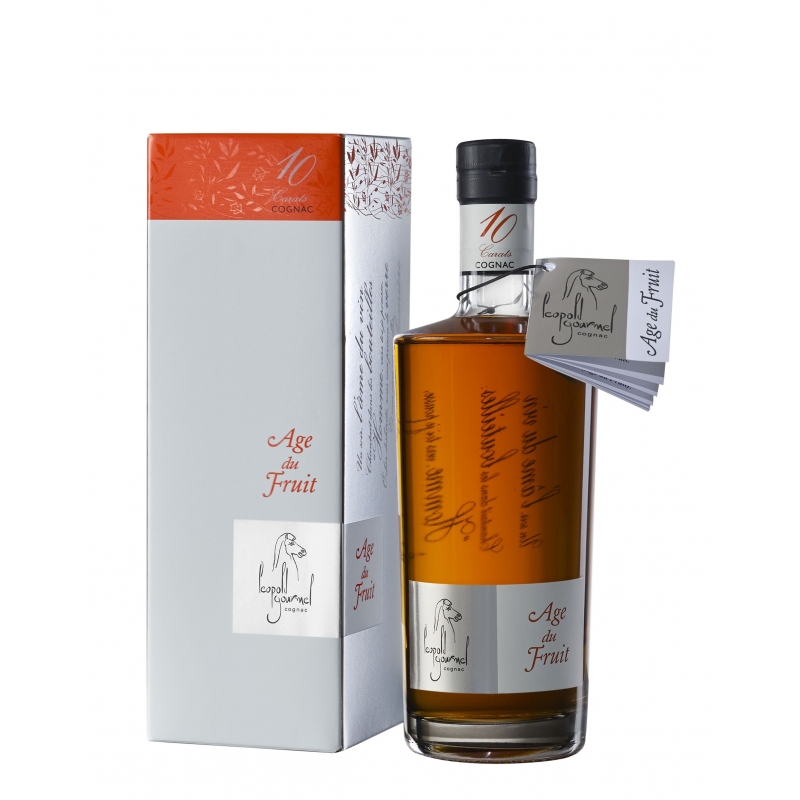  
Age du Fruit 10 Carats - Cognac Leopold Gourmel
Age du fruits (10 carats) Cognac Leopold Gourmel : Present roundness of matured fruits with notes of citrus fruits
Description
Age du fruits (10 carats) Cognac Leopold Gourmel :
Origin : White wine, richer, stronger, more aromatic.

Visual : Pale Gold.

The nose : Delicate bitterness, fresh almond, richer, more mature notes.

The taste : Thicker, more oily, longer in the cheeks, all the way to the throat, beautiful finish, preserved fruits, citrus, apricot, orange zest, lemon peel.

Matching : Perfect after great white wines, after white meat, or fish, complementing Scandinavian or Asian cuisine.

Features : The maturity, more structured, with a hidden strength that makes the cognac last and remains neat, clean, straight. Pure vintage, strictly no additives, aged in un-toasted extra fine grain French oak casks, never chill-filtered. A rich and natural expression, not aggressive, not caramelised, not artificially woody.

Distiller's note :" 'Sommeliers' and Wine lovers' favourite cognac."