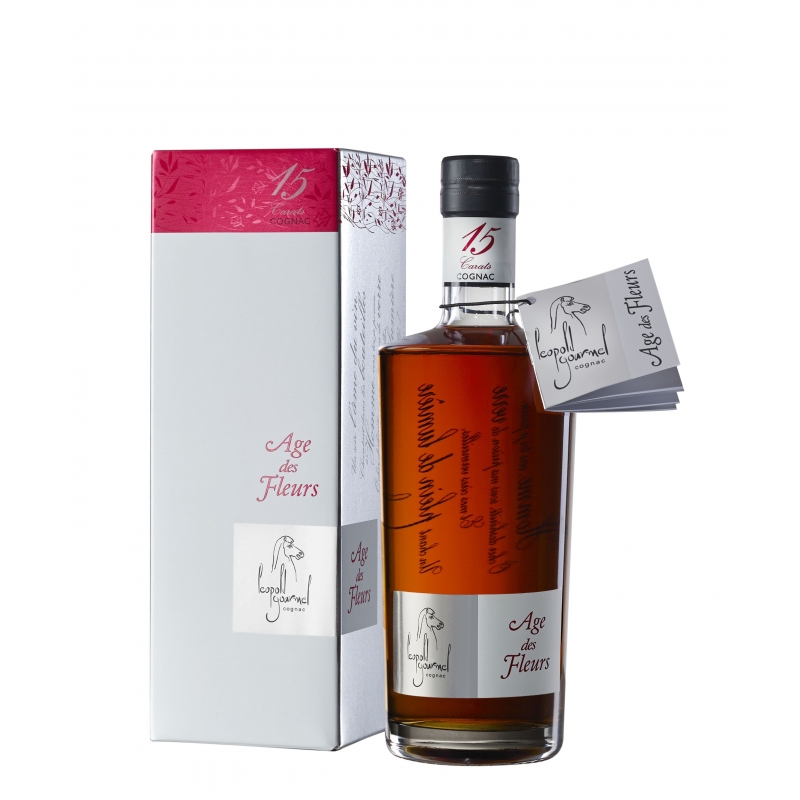  
Age des Fleurs 15 Carats - Cognac Leopold Gourmel
Age des Fleurs (15 carats) Cognac Leopold Gourmel : Warm, delicat, elegant, velvety feeling with floral vanilla and rich white flowers. Very Long.
Description
Age des Fleurs (15 carats) Cognac Leopold Gourmel :
Origin : White wine, richer, stronger, more aromatic.

Visual : Fine Gold.

The nose : Warmer, balanced, floral vanilla from the wood, white flowers (rose, jasmine, lilies).

The taste : Warm and rich on the first part of the palate, silky on the tongue, velvet on the throat, deep in the stomach with a honeysuckle and lime tree flowers finish.

Matching : Perfect for the hunting season with game meat, and also after great American steak, tender red wines.

Features : Cognac lovers will love this cognac that reminds them of their traditional brand but with much more elegance, far deeper finish, more complexity in an un-caramalised world. Pure vintage, strictly no additives, aged in un-toasted extra fine grain French oak casks, never chill-filtered.

Distiller's note : "Our cellar master's favourite cognac."