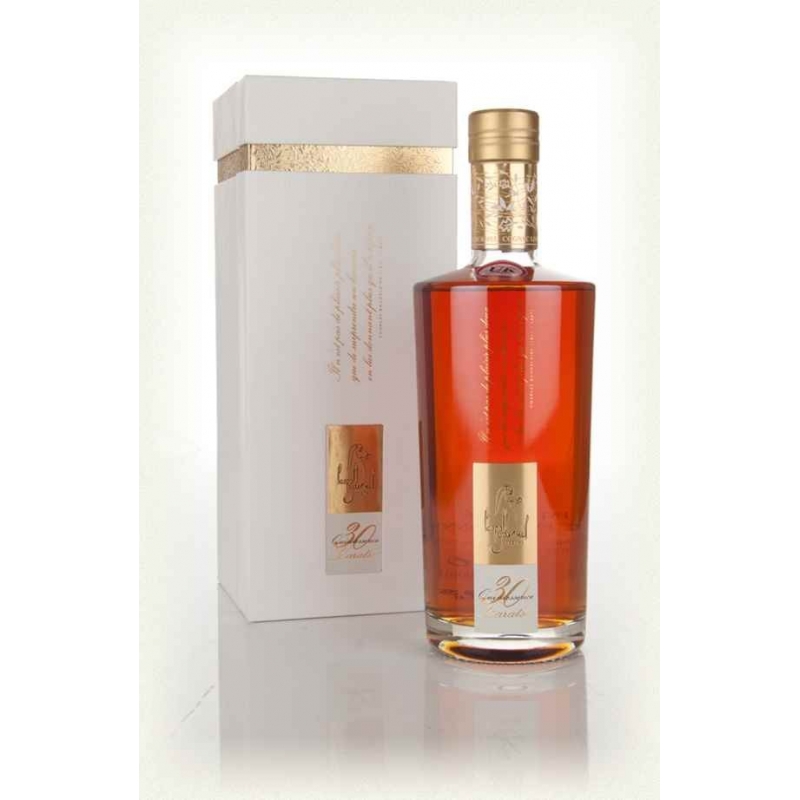  
Quintessence 30 Carats - Cognac Leopold Gourmel
Quintessence (30 carats) Cognac Leopold Gourmel : Tender floral and fruity expression, bewitching spicy notes.
Description
Quintessence (30 carats) Cognac Leopold Gourmel :
Origin : White wine, richer, stronger, more aromatic.

Visual : Rare Gold.

The nose : A surprising pallet of flavours reminding of an old vintage Sauternes wine, mineral, aerial, fresh.

The taste : The harmony is "impressionist" with the marriage of the fruit, the flowers and the spices. Hints of red fruits, touch of chamomile and citronella. The persistency is remarkable, it seems endless. A rare and selfish pleasure.

Matching : Recommended to celebrate great personal or professional occasions.

Features : After 25 years and during the ten years that follow, the old cognac benefits from the exuberance of the 12 to 15 years casks revealing its origin : the minerality of the wines, the freshness of the Premières Saveurs, the harmony of the three typical aromatic phases, never ending finish. Pure vintage, strictly no additives, aged in un-toasted extra fine grain French oak casks, never chill-filtered.

Distiller's note : "In a world of cognac where the taste has not changed since the 19th century, Quintessence is my vision of an exceptional cognac of our time, inspired by our admiration for the best old vintages of the 1st growth Bordeaux wines."