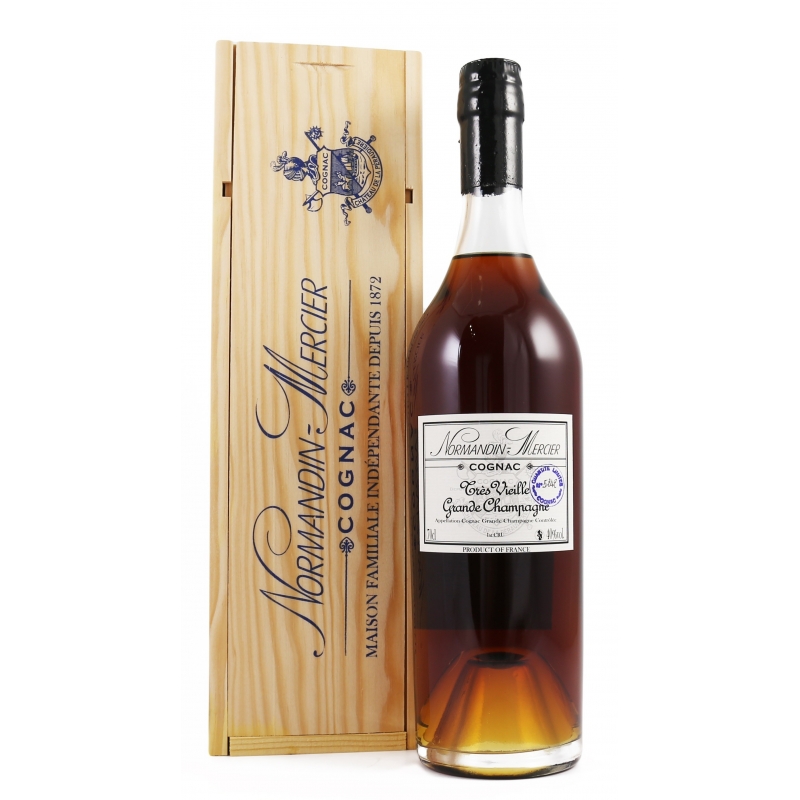  
Tres Vieille Grande Champagne Cognac Normandin
Le Cognac "Très Vieille Champagne" de Normandin Mercier est le témoignage suprême des plus vielles eaux de vie de la Maison, datant de la fondation en 1872.


Description
Summun of legacy, antic Cognac from the past century, concentrate of perfection…
Eye: copper-colored mahogany with reddish copper-colored reflections.
Nose: dominants fruity (candied fruits, dried fruits), empyreumatique (chocolate, burned (blown) out, smoked coffee(cafe)), rancio (Porto, wine storehouse of spirit), wooden (old barrel, limps in cigar), spiced (cinnamon, vanilla, licorice, saffron). Notes: floral (pink)((rose)), vegetable (tobacco, lime tree), sweetened (honey).
Mouth: ample, powerful, aromatic. Fruity (dried fruits), rancio, empyreumatique, spiced (vanilla), wooden, very long.
Synthesis: very complex, subtle, harmonious, thoroughbred.
Very old spirit of charm to be religiously sampled.