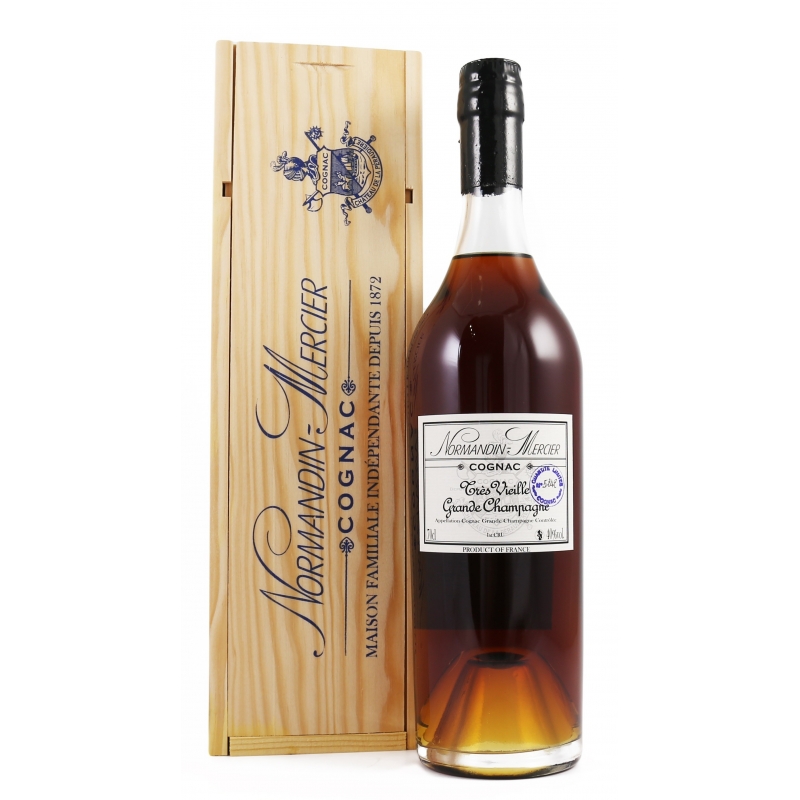  
Tres Vieille Grande Champagne Cognac Normandin Mercier
The Cognac "Très Vieille Grande Champagne" of Normandin Mercier is the supreme testimony of the oldest eaux de vie of the House, dating from the foundation in 1872.
A living testimony to the work of the founder of Normandin Mercier cognacs with over a century of ageing in the estate's cellars, this Très Vieille Grande Champagne is a pure masterpiece!
Description
Tasting notes :
Colour: mahogany copper with reddish highlights
Nose: Dominantly fruity (candied fruits, dried fruits); followed by notes of chocolate, roasted coffee, smokiness. Rancio, woody and spicy notes (cinnamon, vanilla, liquorice, saffron). Floral notes of roses, vegetal notes of tobacco and lime blossom as well as honey are added.
Palate: Ample, powerful, aromatic with notes of dried fruit, vanilla and Charentais rancio. A magnificent length in the mouth, subtle, harmonious and racy.
The explosion of its aromas in the mouth and their exceptional length make it a rare cognac to be tasted religiously.