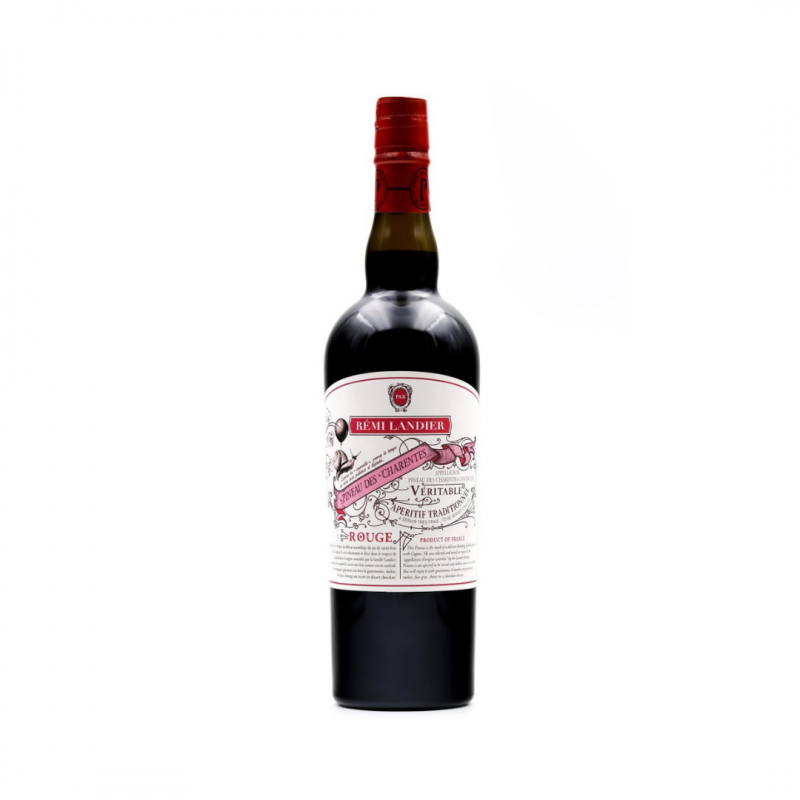  
Pineau des Charentes Rouge Rémi Landier
Rémi Landier is renowned for the quality of its white, red and rosé Pineau des Charentes. Made from Merlot grapes, this red Pineau is composed of 4-year-old pineau for the youngest.
Description
Tasting notes :
NOSE: full-bodied, with red fruit aromas dominated by Morello cherry.
PALATE: the fruit comes into its own, blending with subtle notes of cognac to evoke the deliciousness of ripe, juicy fruit.