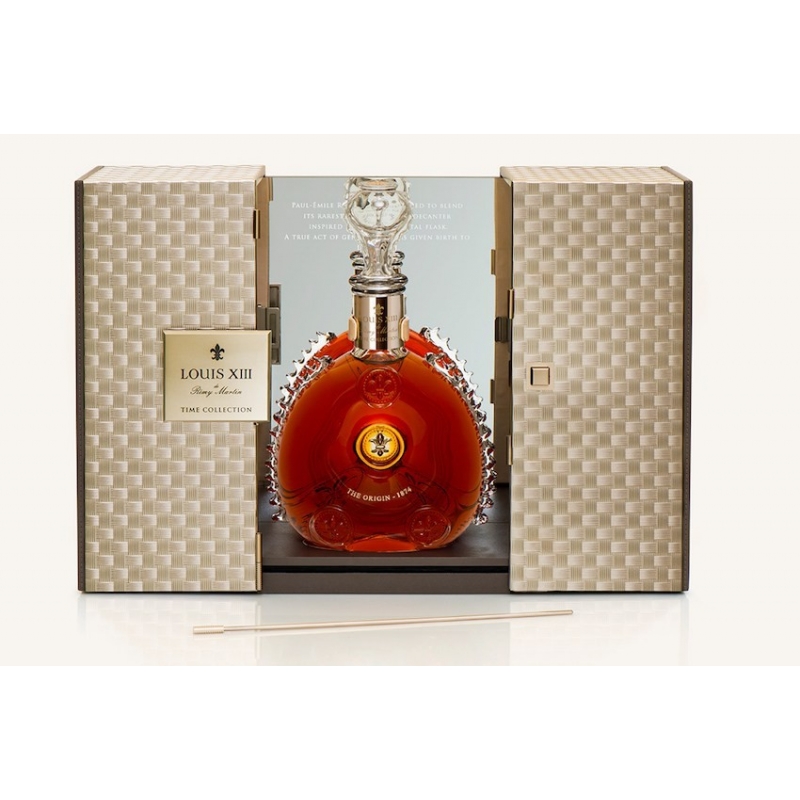  
Louis XIII Time Collection
Cognac Remy Martin Louis XIII Time Collection
The Time Collection is a series of exclusive limited editions paying tribute to the History of LOUIS XIII. It recounts the LOUIS XIII journey and relives great landmarks of human history.
Description
LOUIS XIII has been a witness to many of the most significant events of our age: in 1900 it was awarded at the Paris World Fair; in 1929 it was aboard the fabled Orient Express; in 1935 it inaugurated the S.S. Normandie; in 1938 it celebrated the royal visit of King George VI and Queen Elizabeth at Versailles; in 1944 the liberation of France with Charles de Gaulle; in 1984 it took the Supersonic Concord at Mach 2.
That proud legacy endures todays, as LOUIS XIII continues to transcend Time.
THE FIRST RELEASE: "THE ORIGIN - 1874"
With each edition set to tell a special chapter in this fascinating story, "The Origin – 1874" is the first of a thrilling series of key milestones in the brand's History that will be released every 2 years. In honour of the act of genius dreamed up by Paul-Émile Rémy Martin in 1874, LOUIS XIII presents a special edition that returns to the design of very first decanters used 142 years ago, from the moment Paul-Émile Rémy Martin purchased an ancient royal flask unearthed by a farmer in a field near Jarnac, the site of a historic battle.
Made of pure Saint-Louis crystal, the decanter's distinctive features include 13 dentelle spikes and a unique stopper in the form of an upturned decanter. The neck and collar seal are in a champagne-gold hue, the decanter is housed in an elegant metal case and features a sleek woven texture, reinterpreting the wicker baskets in which the original bottles of LOUIS XIII were delivered. It is sealed with a slender metal rod, like the baskets were in their day.
The cognac presented in this exclusive decanter is the classic LOUIS XIII blend of up to 1200 eaux-de-vie from Grande Champagne, sourced 100% from Grande Champagne, the first cru of the Cognac region.