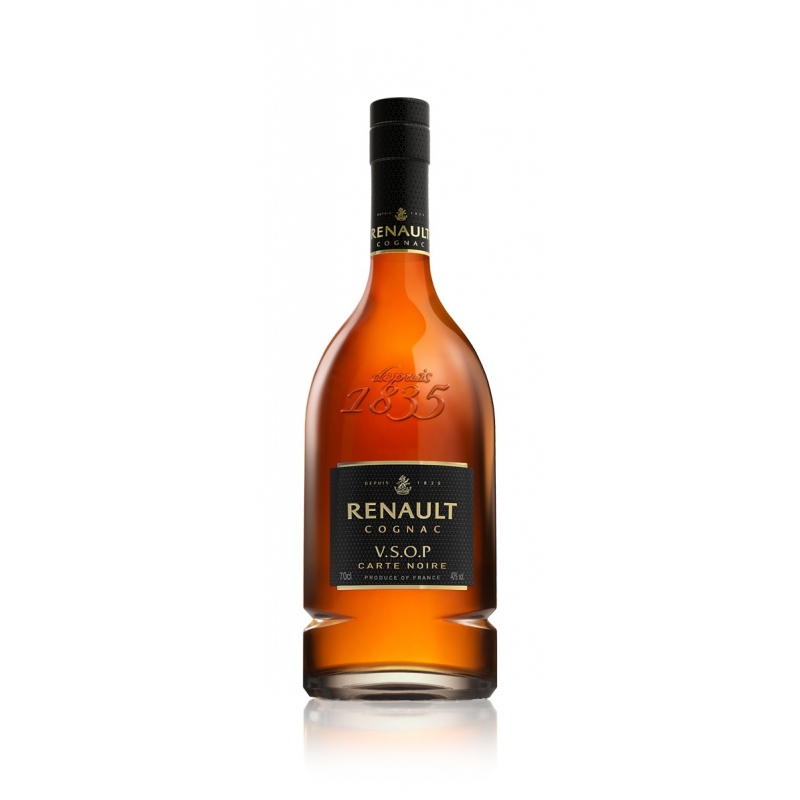  
Carte Noire VSOP Cognac Renault
Cognac Renault Carte Noire V.S.O.P is a premium V.S.O.P for cognac lovers who enjoy excellence
Description
Cognac Renault Carte Noire V.S.O.P is a premium V.S.O.P for cognac lovers who enjoy excellence. The Carte Noire blend was created in 1876: it is one of the oldest cognac recipes in the world. Renault Carte Noire V.S.O.P is loyal to this iconic Carte Noire blend and its unique blending style.
Recognized for the smoothness of its taste, Renault Carte Noire V.S.O.P is made using Grande and Petite Champagne which give richness and elegancy, a touch of Borderies to add complexity and Fins Bois and Bons Bois to add intensity and fruity aromas.
Appearance: Light amber color with a golden shine.
Aromas and flavors: Intense fruit aromas, apricot, marmalade and vanilla. 
Texture and finish: Silky, smooth and well-balanced.