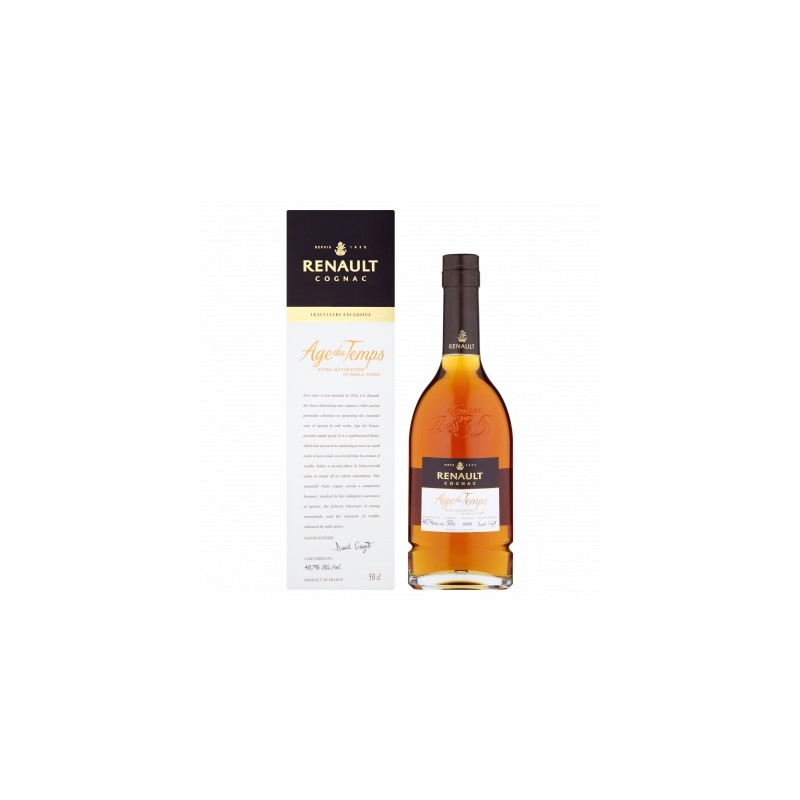  
L'Age du Temps Cognac Renault
L'Age du Temps RENAULT Cognac : 50 cl
Since its creation in 1835, J.A. Renault has been developing rare cognacs, with particular attention to mastering the fundamental stage of aging in oak barrels.
Witness the Age of Time!
Description
L'Age du Temps RENAULT Cognac : 50 cl
The Age of Time is a sophisticated blend that has continued to mature in small new wood barrels to develop its vanilla aromas, then, in a second time, in barrels of four years of age, to complete its roundness and its velvety.
Very fruity, this cognac reveals a sumptuous bouquet, marked by the gourmet sweetness of apricot, the delicate bitterness of orange jam and intensity, enhanced by sweet spices, vanilla.