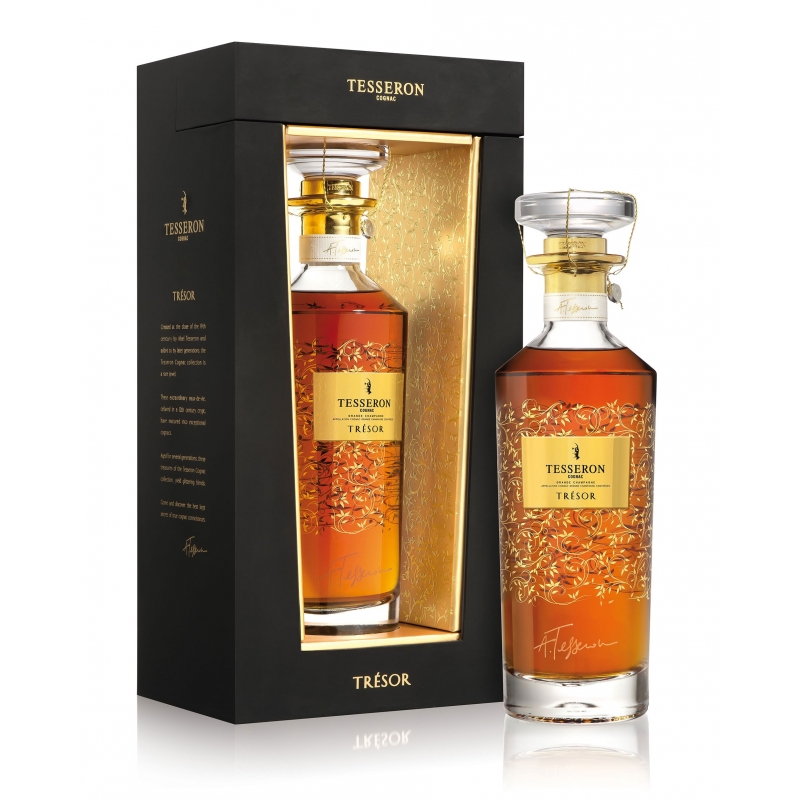  
Tresor Cognac Tesseron
Tesseron Cognac Collection Signature Tresor
Description
Created at the end of the 19th century by Abel Tesseron and continually enriched over the passing years, the collection at the Tesseron cognac house is a veritable jewel, unique in the world.
These sumptuous stocks of spirits, conserved in a 12th century crypt, give birth to exceptional cognacs. Aged over several generations, this TRÉSOR is a singular piece in the Tesseron Cognac collection, the fruit of a delicate elaboration of rare assemblages.
Come discover the best-kept secret elixir known to the finest Cognac connoisseurs.