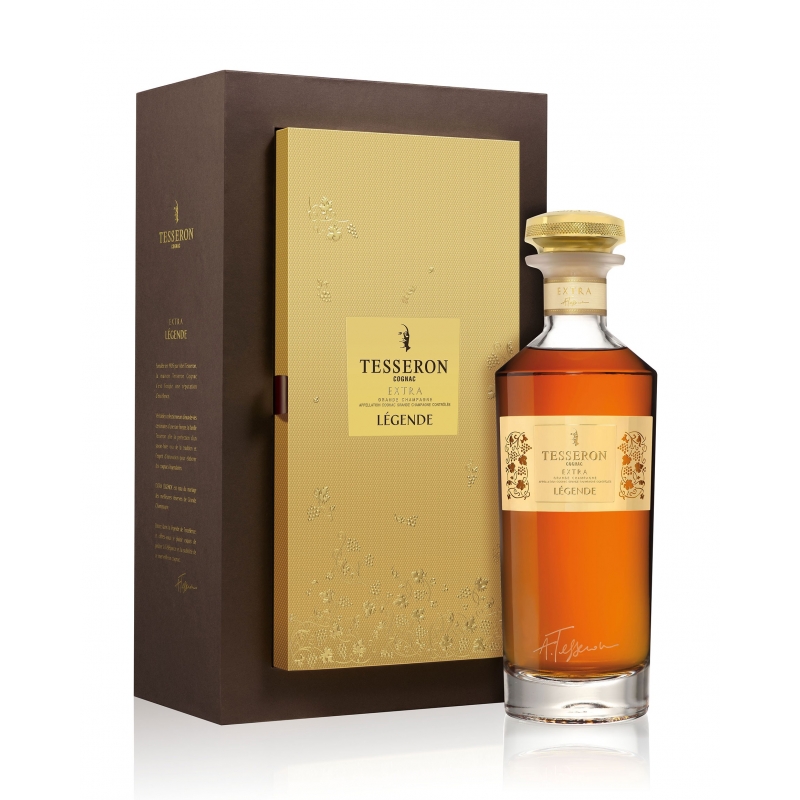  
Extra Legende Cognac Tesseron
Cognac Tesseron Collection Signature Extra Legende
Description
Founded by Abel Tesseron in 1905, Tesseron Cognac has earned a reputation for excellence.
Authentic collectors of century-old spirits with rare finesse, the Tesseron family unites perfection gained from traditional experience with a spirit of innovation to create legendary cognacs.
EXTRA LÉGENDE is created from a marriage of the finest reserves of Grande Champagne.
Enter the legend of excellence and offer yourself the exquisite pleasure of tasting this marvelous cognac's subtle elegance