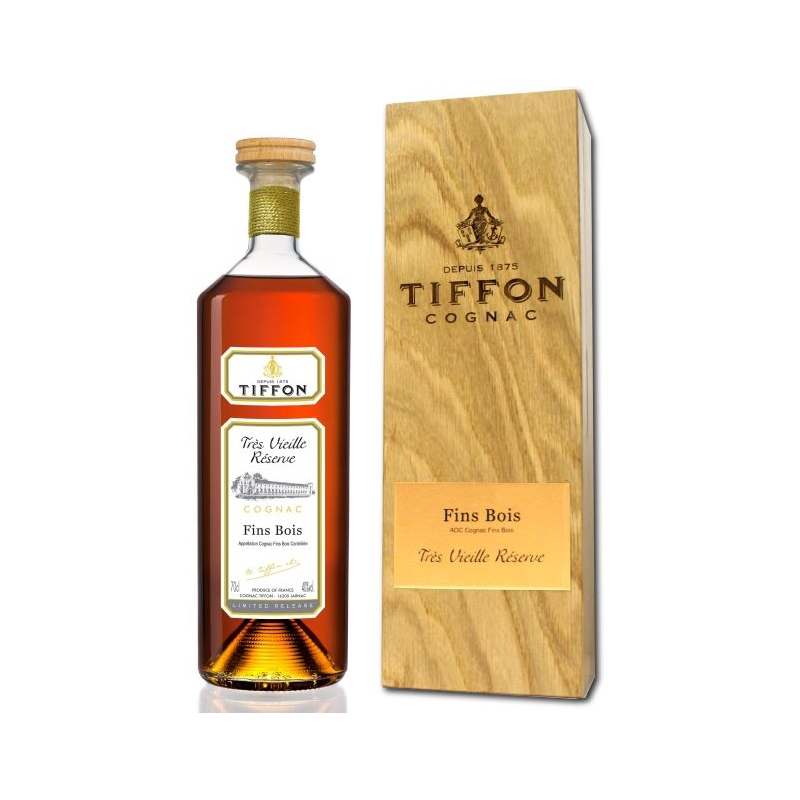  
Très Vieille Réserve Fins Bois Cognac Tiffon
The Fins Bois cognac is a blend of several old cognacs aged around 70-80 years and subtly selected by the cellar master.
This Single Cru has reached its maximum maturation in cask.
Finesse, elegance and lightness characterise the blend.
Description
Tasting notes :
A beautiful golden, amber colour
On the nose, notes of raisins, plums, marmalade, candied oranges, vanilla, and elegant woody aromas, nutmeg and cinnamon.
On the palate, this cognac is rich and generous.