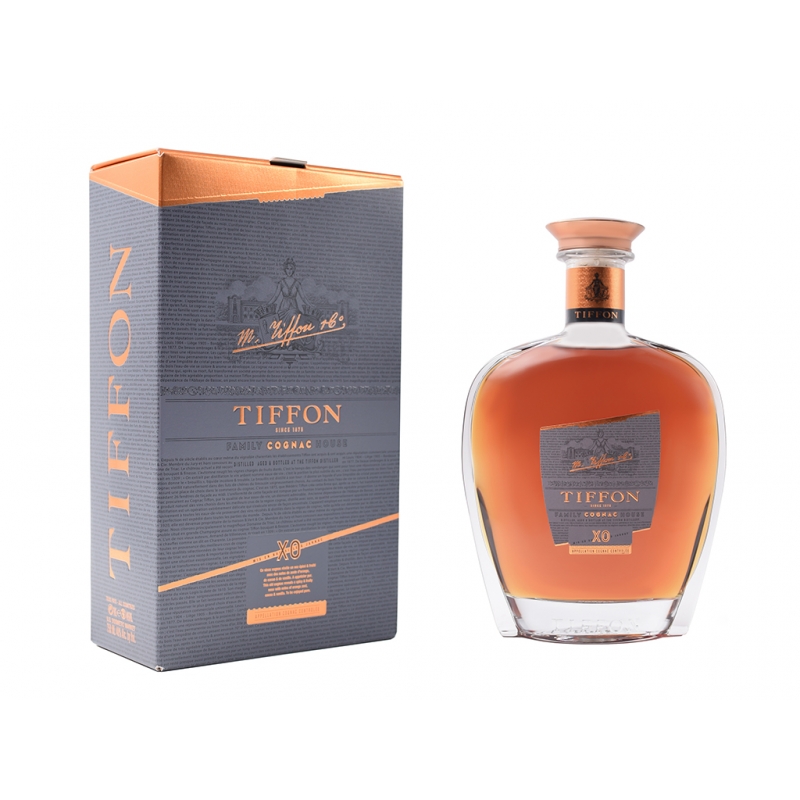  
XO Superior Cognac Tiffon
Tiffon XO is a blend of several old « Eaux-de-Vie » from Cognac's finest
growing regions, carefully matured in our cellars.
Description
TASTING NOTES
Tiffon XO reveals a distinctive nose with a touch of dry fruits, followed
by an aromatic complexity with a prevailing scent of vanilla.
The finish is elegant, the reward sublime.