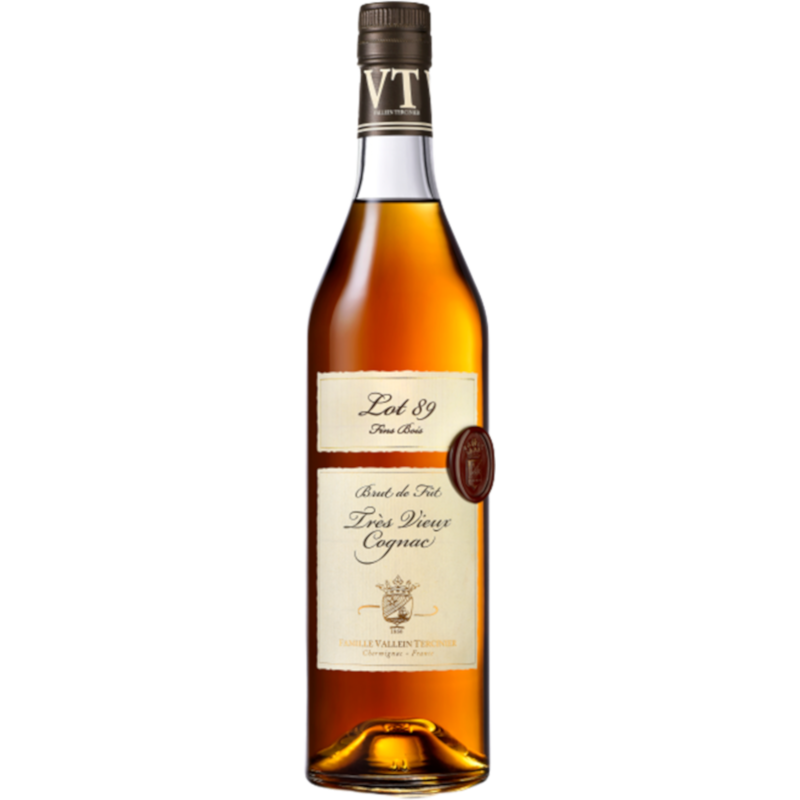  
Lot 89 Fins Bois Cognac Vallein Tercinier
Cognac Famille Vallein Tercinier Lot 89 Fins Bois Brut de Fût
In wooden box
Description
This rare and exceptional Cognac has been selected by our cellar master to delight the most demanding palates.
First nose marked by vegetal and citrus notes. The second noses let us discover the delicacy of fennel, tobacco, vanilla and cinnamon with a finish of candied prune.
The mouth is beautiful and fat, with pear, vanilla and apricot flavors. Very beautiful persistence where are combined subtle notes of Madeira and Prune with a finish that evolves towards praline and roasted nuts.