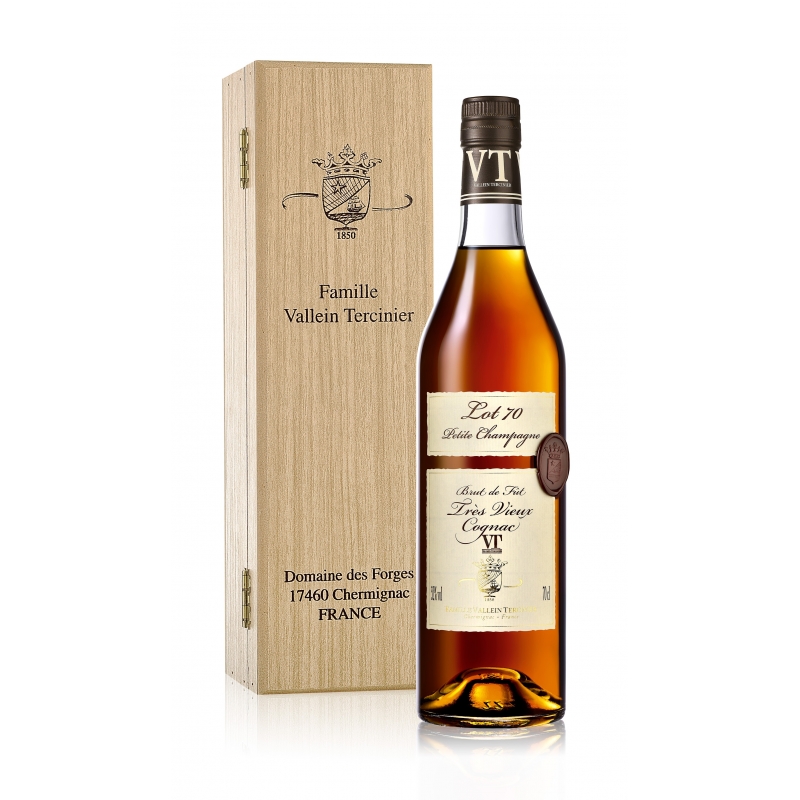  
Lot 70 Petite Champagne Cognac Vallein Tercinier
Cognac Famille Vallein Tercinier Lot 70 Petite Champagne Brut de Fût
In wooden box - Limited Edition : 309 bottles
Description
Cognac Famille Vallein Tercinier Lot 70 Petite Champagne Brut de Fût
This rare and exceptional Cognac was selected by our cellar master to delight the most demanding palates.

The nose is very dense and heady dominated by the tonka bean.
Perfumes of jasmine, leather, saffron, narcissus with a mushroom finish harmoniously complete the first noses.

Very nice mouth with beautiful balances dominated by chocolate, licorice and exotic fruits.

The finish is complex and intense marked by old port notes, bourbon vanilla and english cake.