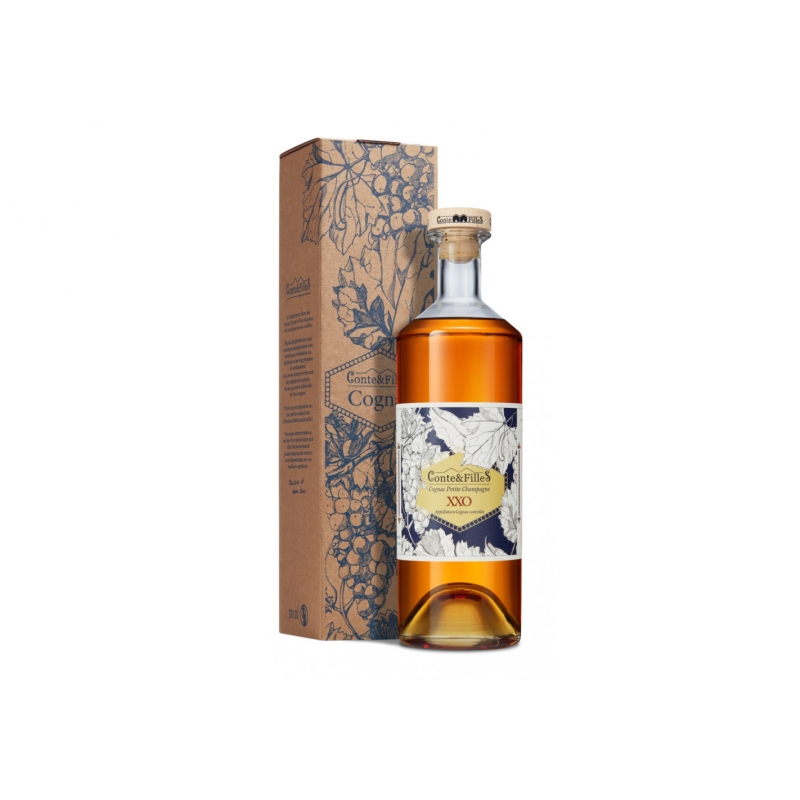  
XXO Petite Champagne Cognac Conte & Filles
A blend from the Petite Champagne terroir, the youngest eau-de-vie of which has been aged for 14 years in the estate's cellars.
In order to develop the fruity aromas to the full, this XXO has been aged in red oak barrels.
A Cognac Hors d'Age with finesse and roundness! Finesse and elegance!
No added caramel
No added sugar
Cognac not cold filtered
Description
Tasting notes :
Colour: Warm amber
Nose: A great aromatic finesse but also an invigorating approach; a comforting side of mirabelle plum pie, a sensation of "butter", fruity aromas
Palate: The attack is "buttery", followed by notes of ripe fruit, crunchy pastries