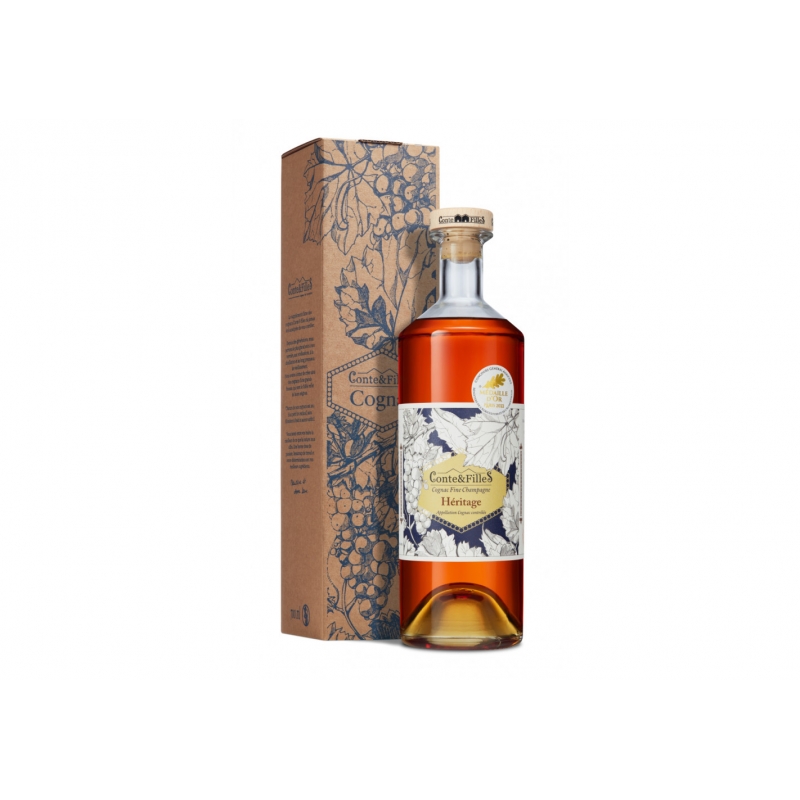  
Héritage Fine Champagne Cognac Conte & Filles
This "Héritage" cognac is a blend of Grande Champagne eaux-de-vie chosen and cared for by Blandine and Anne-Laure Conte's grandfather, father and uncle, and eaux-de-vie from the Petite Champagne terroir that come from the estate's vineyards.
A delicate cognac, with notes of cigar boxes and leather.... Make yourself comfortable and enjoy!
Gold medal at the Concours Général Agricole de Paris 2022
Description
Tasting notes :
Colour: Deep, intense amber with orange highlights
Nose: Very fruity and greedy, with notes of quince compote, candied fruit cake and roasted coffee. As it opens up, it takes you towards notes of iris in flower.
Palate: Long and greedy....At the beginning of the tasting, resinous flavours appear lightly, followed by soft notes of truffles, prune and leather. A harmony of flavours supported by notes of vanilla, candied orange peel and fruit paste.