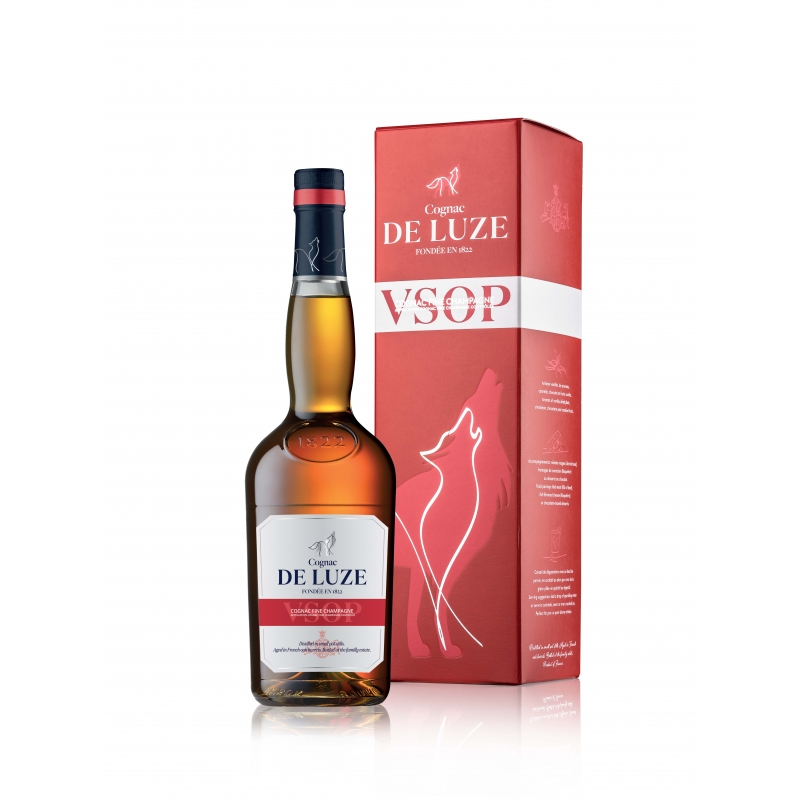  
VSOP Cognac De Luze - 70 cl
Elegant, Smooth and tasty, Cognac De Luze - Fine Champagne is considered one of the finest cognacs in the world. The eaux-de-vie that are used in the production of Fine Champagne cognac are sourced exclusively from the Grande Champagne and Petite Champagne designated growing regions. The selection from these two unique terroirs enhances De Luze Cognac with well-rounded flavors, exquisite finesse and lingering taste.
Description
Our VSOP has a round and creamy personality thanks to its exceptional harmony of floral and fruity aromas, combined with vanilla and dark chocolate notes. You will be surprised by its generous and velvety finish.
TASTING ADVICE
Lovers of full-bodied drinks will appreciate this Cognac De Luze VSOP pure or on ice. It is also ideal for preparation of original cocktails such a cognac-based Manhattan or a Summit.
Color: Pale gold