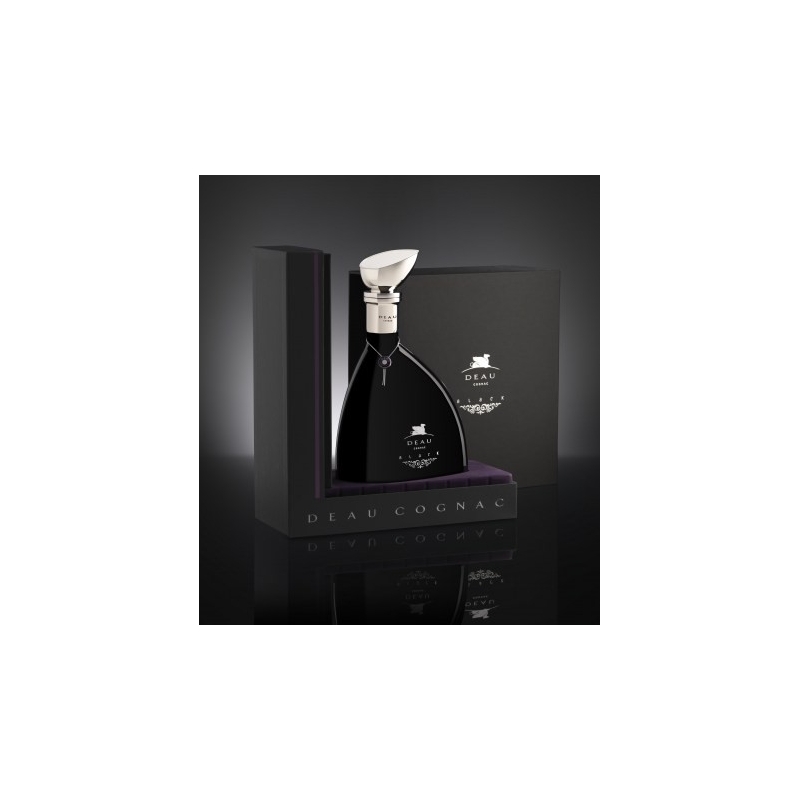  
XO Black Cognac Deau
XO Black Cognac Deau
A Cognac with caracter and passion!
Aromatic and soft, intense and seductive, are the key words of DEAU BLACK. 
The name BLACK refers to the color of the glass used by the professional tasters during blind tasting sessions.
DEAU BLACK is a blend of Grande Champagne and Petite Champagne cognacs.
Description
On the nose, DEAU BLACK is very floral and aromatic (iris, violet, honeysuckle, orange blossom).
To the mouth, it is typical of Grande Champagne, with round and dense flavors.
It reveals gentle bouquet of dried plums and very smooth aromas of preserved fruits that lingers on the palate, and in the glass.
Delicious straight but also mixed with exotic fruit juices, tonic water and sodas.