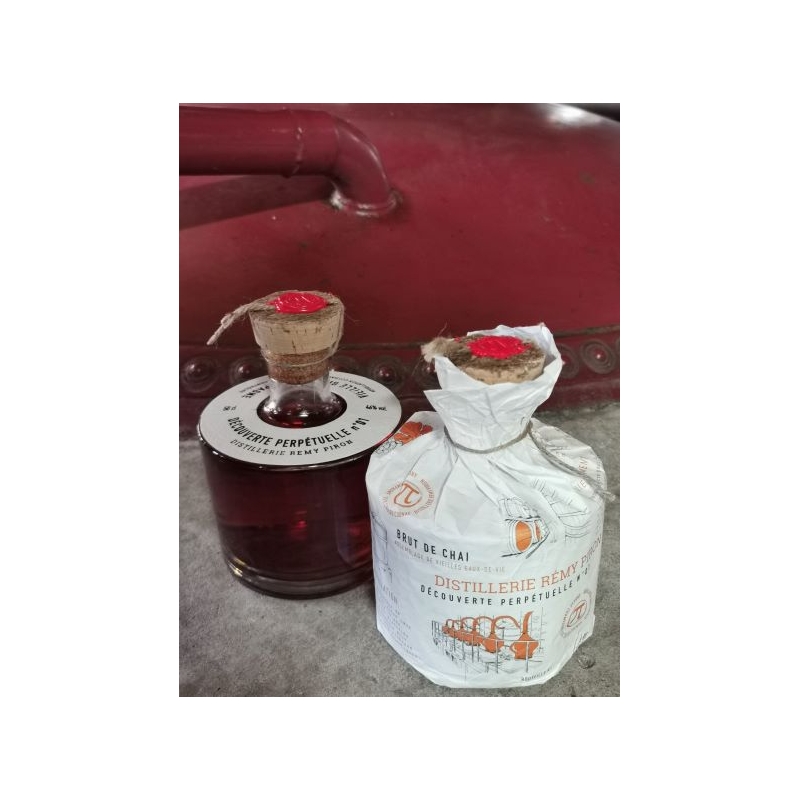  
"Découverte Perpétuelle N°1" Distillerie Rémy Piron
A very Limited Edition of 1000 bottles! Numbered bottles !
The Rémy Piron Distillery has been a master in the art of distillation for 70 years! This artisanal know-how is used today to produce eaux-de-vie from its 110 hectares of vines, exclusively located in Grande Champagne.
"Découverte Perpétuelle N°1" is a blend made from 3 barrels of Grande Champagne: 1999, 1989, 1986, which gives it an average age of about thirty years...
A slight reduction has been made to obtain a degree of 46% which best reveals all the qualities of this Grande Champagne Cognac.
A bottle with pure lines, a cork stopper sealed with wax, this XO cognac will delight you both to the eye and to the palate!
Description
Tasting Notes:
Color : Beautiful amber color with bright yellow reflections
Nose : the first notes take us towards ripe fruits - candied apricots, prunes -, subtly raised by floral (lily),woody and spicy (vanilla, clove) scents which leave the place after a few moments to notes of hazelnut, muscatel, and cinnamon...
Taste : supple and delicate, finesse and volume, power without aggressiveness, spicy notes of muscatel and clove, dried fruits, long finish with a nice rancio.