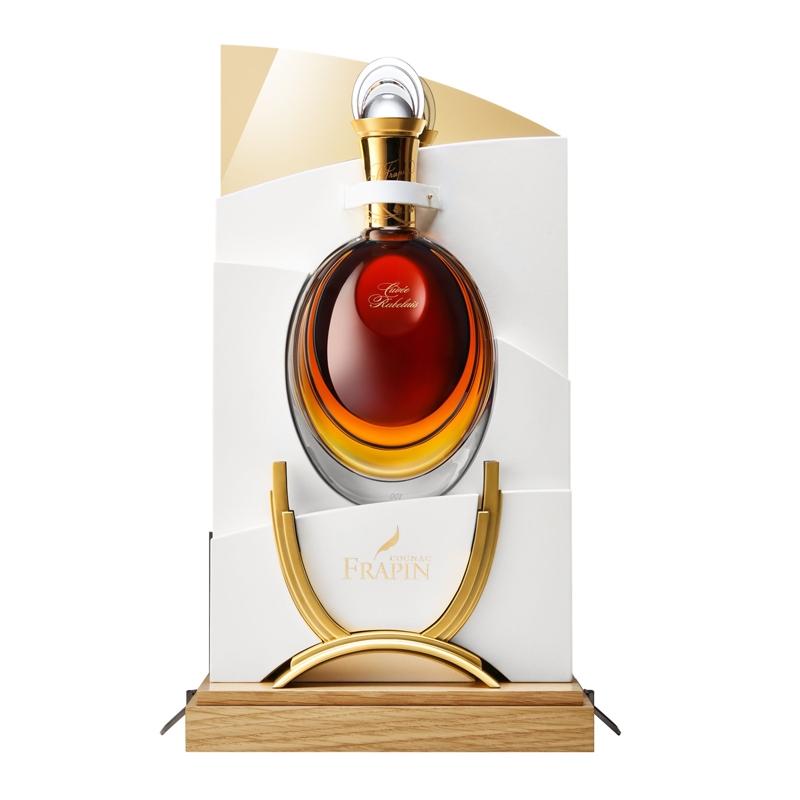  
Cuvée Rabelais - Cognac Frapin
Single Family Estate
Cognac Grande Champagne - 1er Cru de Cognac
70 CL
40% vol
Description
A blend of remarkable eaux-de-vie, coming exclusively from our "Paradise cellar" and from our Dames-Jeannes containing venerable cognacs...
Born from a ball of fire and the breath of man, this unique decanter is the work of a prestigious French manufacturer: the Cristallerie Saint-Louis. Thanks to a know-how passed through over more than four centuries of history, its master glassmakers and master cutters have patiently blown, cut and then hand-decorated it with 18-carat gold.
Its bold design and rounded base highlighted by subtle concentric layers magnify the golden reflections of an exceptional cognac while suggesting the work of time. The neck of the precious bottle, sheathed in gold, is engraved with a vine branch, evoking the marvel of the Charente region. Placed on a base gilded with 24-carat gold, a goldsmith's work, which is polished, assembled by hand with precision and whose lines echo the gentle curves of the precious bottle. This decanter inspires a true tasting ritual.
COLOUR: amber colour with orange hues.
BOUQUET: this blend reveals a particularly delicate nose, with notes of orange and candied apricot and discreet woody aromas.
PALATE: on the palate, they melt into notes of dried fruit and liquorice, before revealing the complex aromas of the famous Charentais rancio, the scent tobacco and cigar boxes. Its exceptionally long finish completes the tasting of this limited edition.