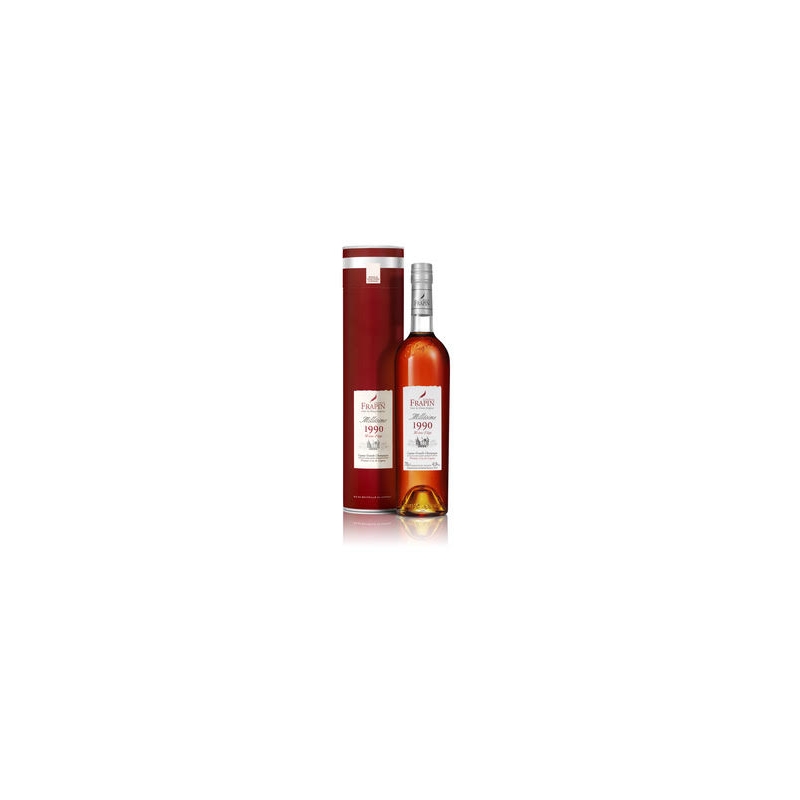  
Vintage 1990 - 30 years old Château Fontpinot Cognac Frapin
Elegant, supple and brilliant, greedy, the 1990 vintage is the fruit of a complex alchemy, a combination of a unique terroir, ancestral know-how and a passion for excellence.
Fully signed Frapin by its voluptuous aromatic richness and its infinite length in mouth, it is endowed with its own personality inherited from the climatic hazards of that year on the vineyard slopes of Chez Piet...
Harvested, distilled on the lees and aged at the Domaine, the 1990 Vintage - 30 years old contains the sublime expression of our terroir located in the heart of the Grande Champagne.
Description