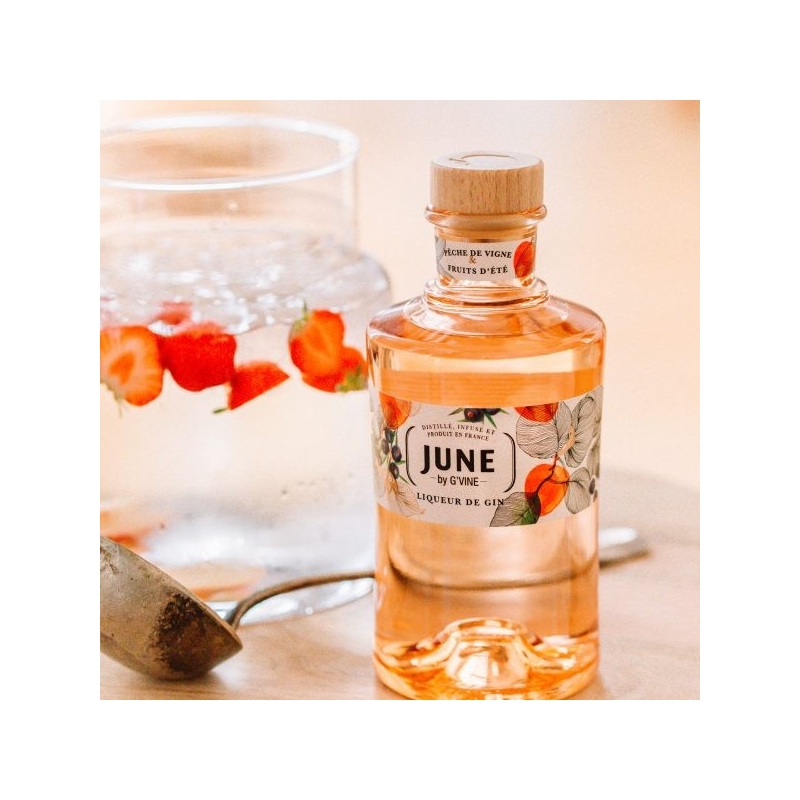  
June By G'Vine Peach Gin Liqueur
June Liqueur de Gin Maison Villevert
Distilled, infused and crafted in France, JUNE gin liqueur comes from G'Vine gin the unconventional French gin made from grapes.
Description
June Liqueur de Gin Maison Villevert
Luminous and vibrant, JUNE is the promise of shared pleasure with a unique taste on a sunny day. G'Vine, is the leading French luxury gin.
JUNE is a trend setter offering a fresh vibrant choice in a booming lower ABV category. The elegance of wild peach combined with summer fruit aromas reveal the delicacy of G'Vine gin.