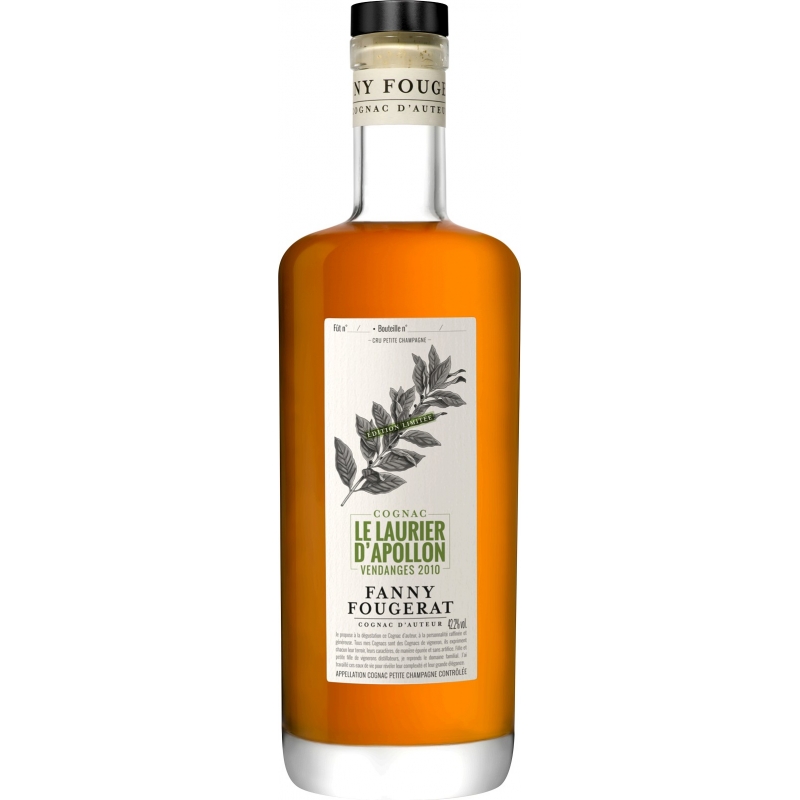  
Cognac Le Laurier d'Apollon Fanny Fougerat
Cognac Le Laurier d'Apolon Vendanges 2011 Fanny Fougerat, Cognac d'Auteur -
Cru 100% Petite Champagne
Young, masculine and ambitious, this cognac offers a virile aromatic palette in a rich and powerful style!
Limited edition to 5 barrels - 2.460 bottles.
Description
Cognac Le Laurier d'Apolon Vendanges 2011 Fanny Fougerat
TASTING NOTES
ASPECT: Robe amber and clear. Green olive or laurel reflections. Rich and natural tone.

NOSE: Rich and sweet. The notes of ripe fruit dominate, the apricot evolves towards more exotic notes. Its first fragrances are very mixed with notes spicy, aniseed.
Then aromas of grain of pure malts appear, supported by a pretty wooded framework.
MOUTH: Rich, powerful and ample. The richness of the fruit gives a nice fleshy impression. The notes of cocoa, leather, coffee flame the taste buds. A great cognac proposed in his youth that combines finesse and power.
TASTING ADVICE: Could be drink pure before diner, because of the tension and the acidity.
Then very drinkable in the evening!