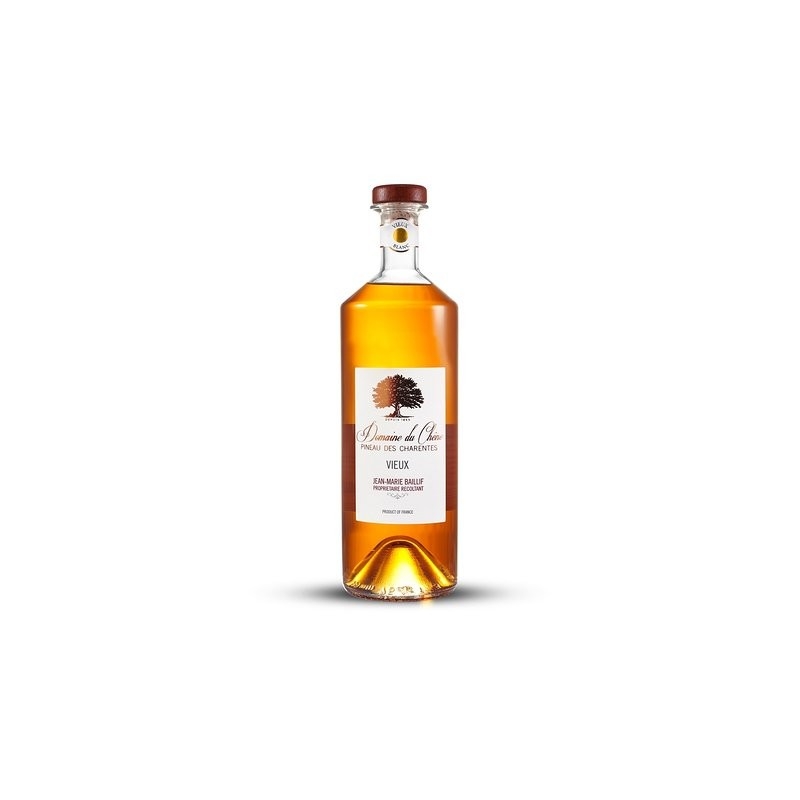  
Old White Pineau des Charentes Domaine du Chêne
Old White Pineau des Charentes - Domaine du Chêne
This is the story of our house.
Our Old Pineau is mainly made from old Ugni-Blanc and Colombard vines, matured in oak barrels for about ten years.
Description
Old White Pineau des Charentes - Domaine du Chêne
This old white pineau reveals an old gold color dress with copper highlights.
The nose is open, complex and evolved. It opens with notes of rancio, dried flowers with spicy touches. The aeration enhances the spicy notes, candied fruits subtly wooded, associated with a pleasant freshness.
The palate is full, powerful and spicy. It opens with notes of nuts, almost saffron curry, rancio, candied bitter orange that complement each other with sophisticated woody notes giving it a rich, masculine look.
The finish is long and fresh with a slight bitterness that provides powerful and deep aromatic persistence.
Food and wine : Scalloped walnuts, apple tatin with curry
Varietal: Old vines Ugni-white / Colombard / Montils
Plot: Clay-limestone soil / Sandy soil
Visual aspect: Amber
Olfactory appearance: Fruity, nuts
Taste: Limpid and warm Rancio honey
Alcohol content: 17.5% vol
Aging: Oak Barrel