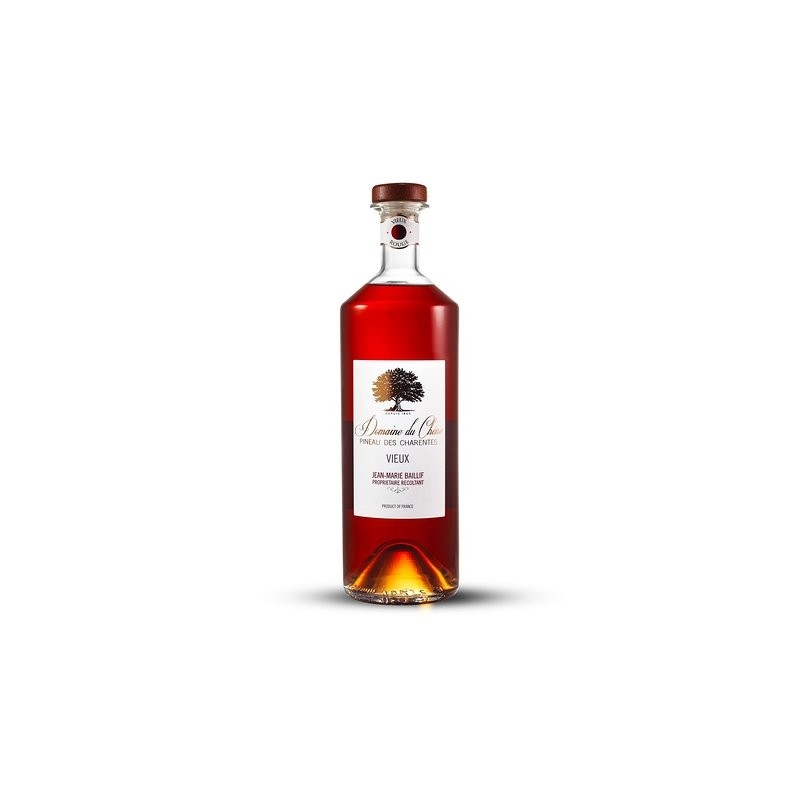  
Old Pineau des Charentes Red Domaine du Chêne
Old Pineau des Charentes Red - Domaine du Chêne
From the estate's reserves, this Pineau is aged in a cellar dedicated to it. He acquired during these long years of aging a copper robe and intense rancio. It expresses itself on the palate with notes of nuts and old Cognacs.
Description
Old Pineau des Charentes Red- Domaine du Chêne
This old red pineau reveals a mahogany red dress with amber highlights.
The nose is rich and evolved. It opens with notes of kirsch cherries, dried fruits and nuts combining woody notes forming a varied and greedy.
The palate is round, dense and complex. It opens with notes of prunes, cherries and dried walnuts while combining a woody appearance with hints of rancio that linger on notes of bitter cocoa. The tannins are present but melted associated with a pleasant freshness that provide a persistent and refined length in the mouth.
Food and wine : Black Forest, amarena cherry sorbet
Varietal: 100% black Merlot
Plot: Clay-limestone soil / Sandy soil
Visual aspect: Deep red
Olfactory aspect: Candied fruits
Taste aspect: Red fruit, greedy, slight acidity with a refined rancio
Alcohol content: 17.5% vol
Aging: Oak barrels