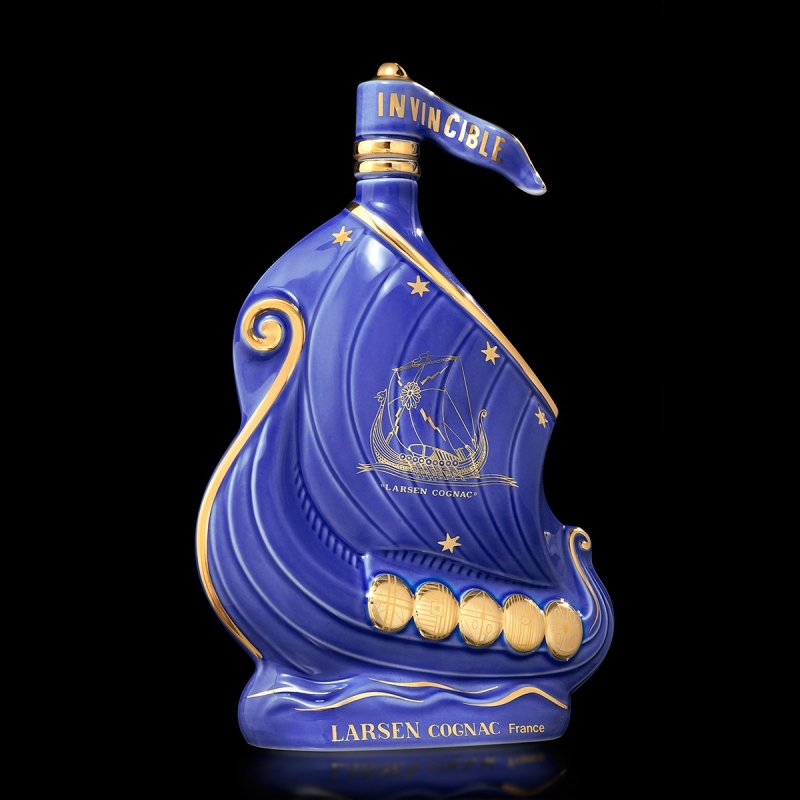  
Viking Ship "Sky Blue" Cognac Larsen
The Larsen Cognac Drakkars... A legend!

Emblem of the brand, this exclusive presentation since 1952, is made of authentic Limoges porcelain or hand painted glass depending on the model.

A world famous creation, appreciated by collectors and lovers of good cognac.
Description
This magnificent Drakkar "Sky Blue" in genuine Limoges porcelain, hand-painted and decorated with fine gold, contains a Fine Champagne cognac, a blend of Grande and Petite Champagne, and reveals all the elegant aromas of these two first growths of Cognac.

Tasting notes:

A beautiful amber color.

On the nose, fruity and floral aromas, exotic fruits such as passion fruit, lychee and vanilla. Floral notes like lilac.

On the palate, an unforgettable pleasure with elegance and a long, sweet finish.

To taste pure to discover its unique blend.