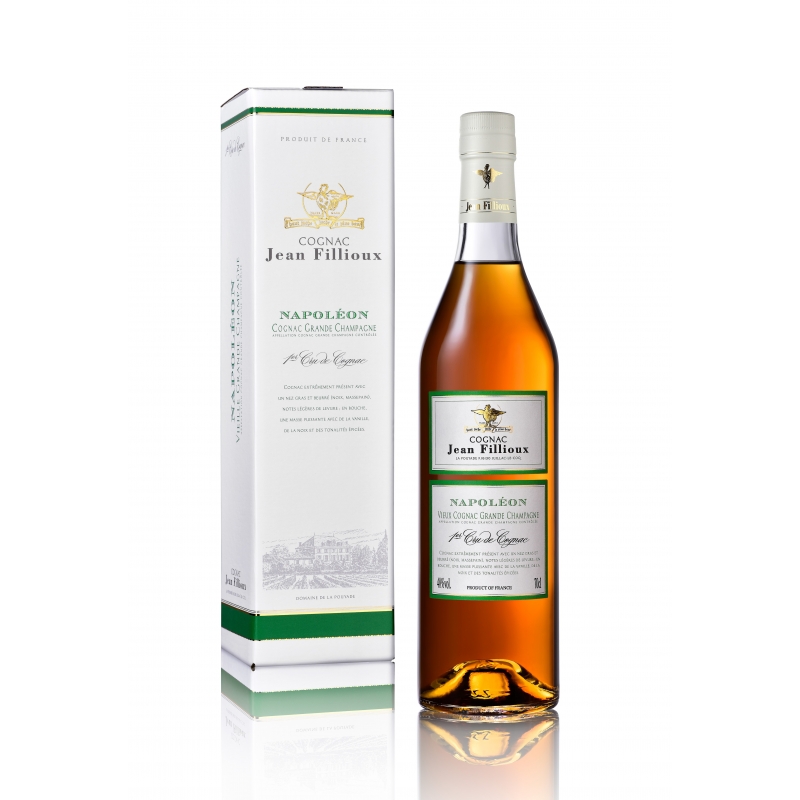  
Napoleon Cognac Jean Fillioux
The House of Jean Fillioux has an extraordinary family history that began in 1894, at the Domaine de La Pouyage.

A rather "confidential" production (VS, VSOP, Napoléon, XO, Extra) in the heart of the Grande Champagne, 1st growth of Cognac.
Description
NAPOLEON Cognac Jean Fillioux : a quite pleasant classic Grande Champagne Cognac.
A little more powerful than La Pouyade with some notes of almond ( marzipan) and dried fruit, walnut, date.
Long finish with spicy notes coming through.