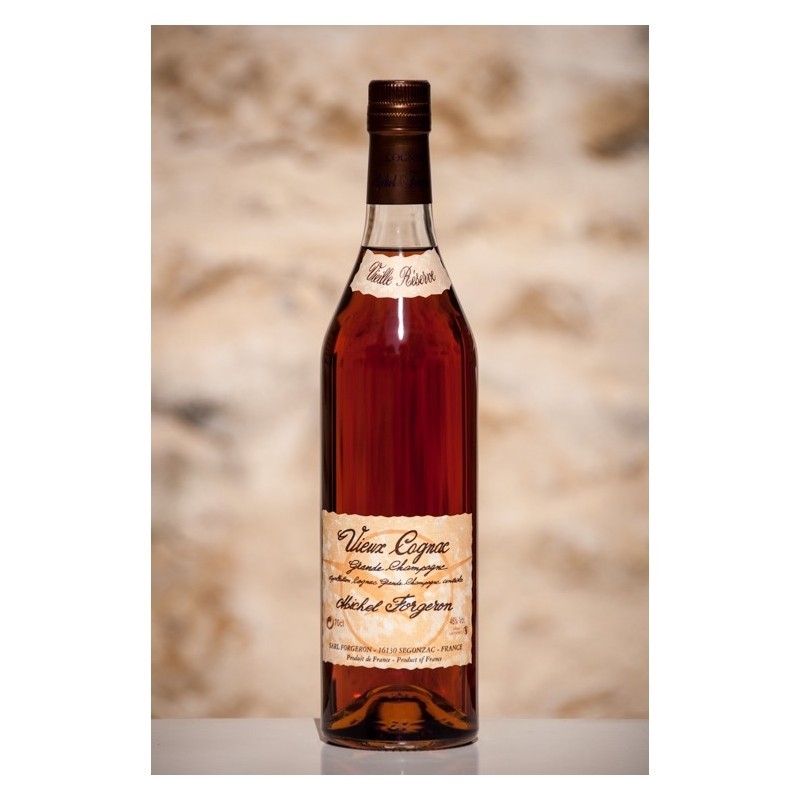  
Vieille Réserve Cognac Forgeron
Cognac Forgeron Vieille Réserve : Grande Champagne - 45,0°
This cognac is a blend of 30 to 40 years !
Description
Cognac Forgeron Vieille Réserve : Grande Champagne
Tasting :
Visual examination :
It has a light brownish-red color with gold highlights.
Olfactory examination :
A powerful and lively nose.
Aromas of lemon confit caught by wood notes : pepper, clove, fresh tobacco.
Taste test :
The mark of a well-built Eau-de-Vie that blossoms in a fine and graceful rancio.
Very long aromatic persistence on vanilla and toasted notes.