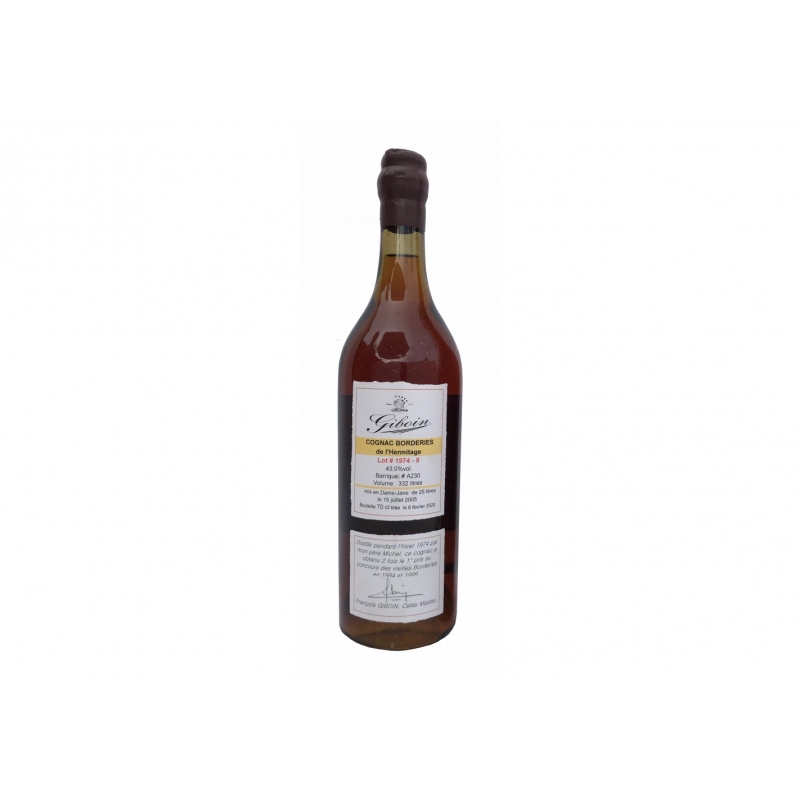  
Vintage 1974 Borderies Cognac Giboin
Vintage 1974 Cognac Giboin
Very limited quantity !

Produced with eaux-de-vie from the Borderies region of Cognac: a region renowned for its limestone soils.

Its strong aromatic presence, both sensual and warm, leaves a lasting impression with notes of blond tobacco and undergrowth.


Description
Undergoing a patient ageing process, this Cognac is matured in oak barrels until 2005, before being moved and stored in half jars before being ready for bottling.

With a harmonious contrast between sweet and spicy, the dominant aromas of plum and fig distinguish this Cognac from others.

Nose:

Round and suave on the nose with hints of blond tobacco and undergrowth.

Palate:

Notes of sweet spices prevail after aromas of cooked fruits such as plum and fig. Sensual and warm with perfect harmony and an impressive finish.