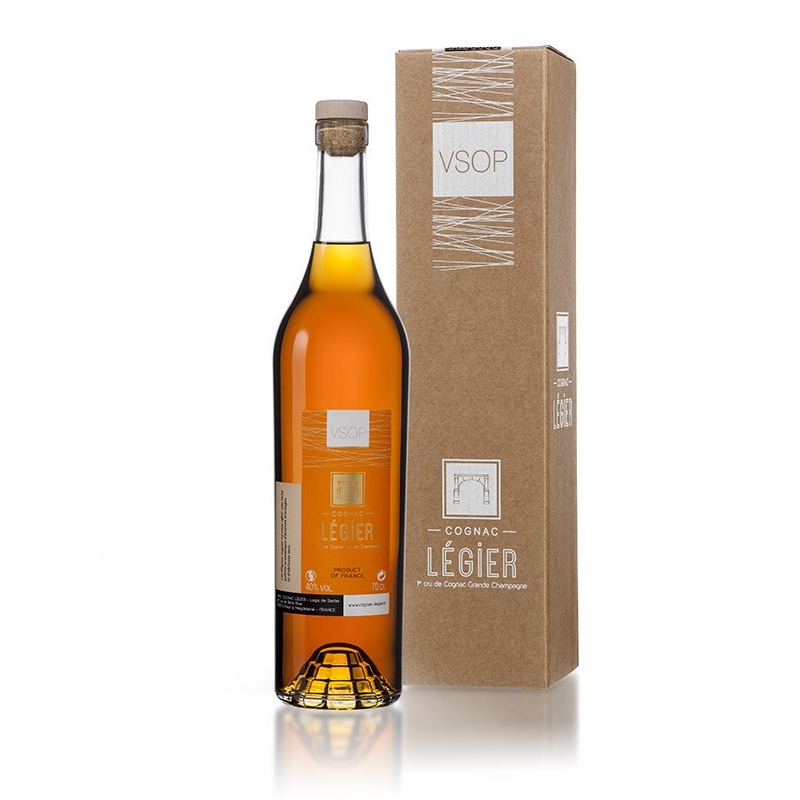  
VSOP Grande Champagne Cognac Légier
VSOP Cognac Légier - Grande Champagne 70cl
Gold medal at the Concours Mondial de Bruxelles - Spirits Selection !
This elegant Cognac is for relaxing and convivial moments.
Description
VSOP Cognac Légier - Grande Champagne
The candied orange peel and dried apricots aromas give it a powerful and fruity taste, and a final note which will make you want to drink another.
Enjoy it as an aperitif or after dinner, or even try something new and pair it with your meal !