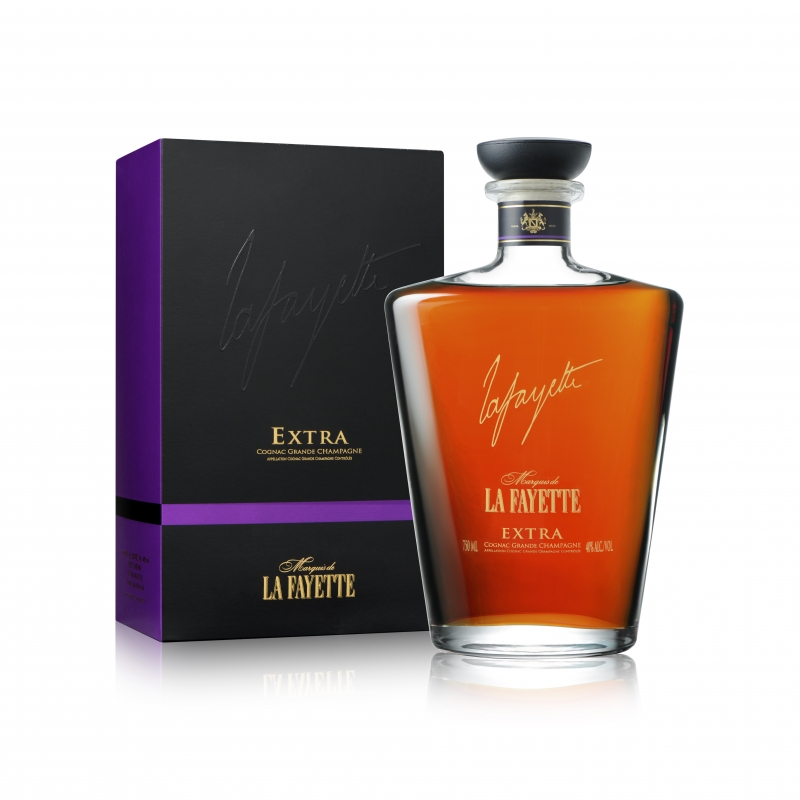  
Extra Decanter Marquis de La Fayette
Extra Cognac Marquis de La Fayette- Decanter

Marquis de La Fayette Extra is a rare  selection of our very oldest Grande Champagne  eaux-de-vie.


Description
Extra Cognac Marquis de La Fayette- Decanter

The cellar-master's notes
• Bouquet: walnut, hazelnut, caramelised fruits, prune, coffee. Hints of orange, marmalade, caramelised citrus. Orange peel, cigar box, toast, cocoa, sandalwood, vanilla, exotic flowers, papaya.
• Palate: astonishingly unctuous, silky and velvety.
• Finish: exceptional length backed up by the aromatic grace of Charentes rancio.