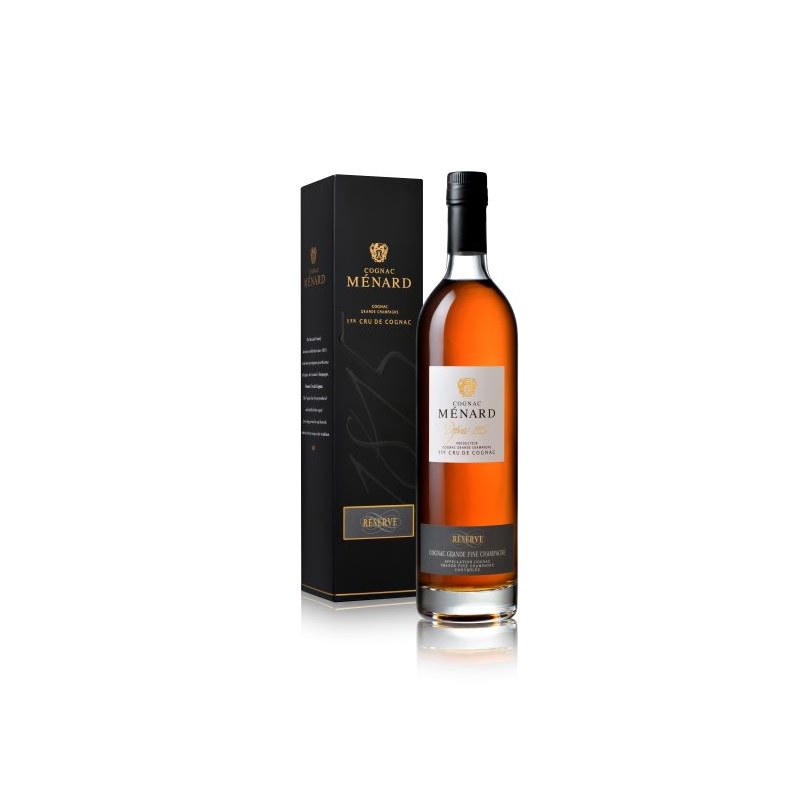  
Reserve Grande Champagne Cognac Ménard
This Cognac "Reserve" comes from the Grande Champagne region!
It has a pleasant nose where we can find the important aging with a pronounced "rancio".
Distilled in a traditional way, aged exclusively in Limousin barrels called "roux", having lost a large part of their tannins, in order to avoid a strong extraction of the wood, and to favor the subtle aromas, obtained slowly and gently in old barrels during the aging.
This "Reserve" cognac is a blend of cognacs that have aged for at least six years in barrels (average age of 10 years in the blend).
Description
Tasting Notes:
Color: amber, old gold.
Nose: The first nose dominates the ginger. Then after shaking the glass, generous notes of orange peel, apricot and yellow peach are released. Notes of fermented plums also appear after further shaking, a sign of the presence of our old eaux-de-vie in the blend.
Palate: a frank attack, peppery and on the aroma of nuts. Then in mouth dominate the almond, with a pleasant sensation of roundness from this cognac. The finish is long with sweet spices (nutmeg) and smoky notes.
Tasting notes : this cognac is ideal as a digestive, or to accompany desserts such as crème brûlée for example, or dark chocolate.