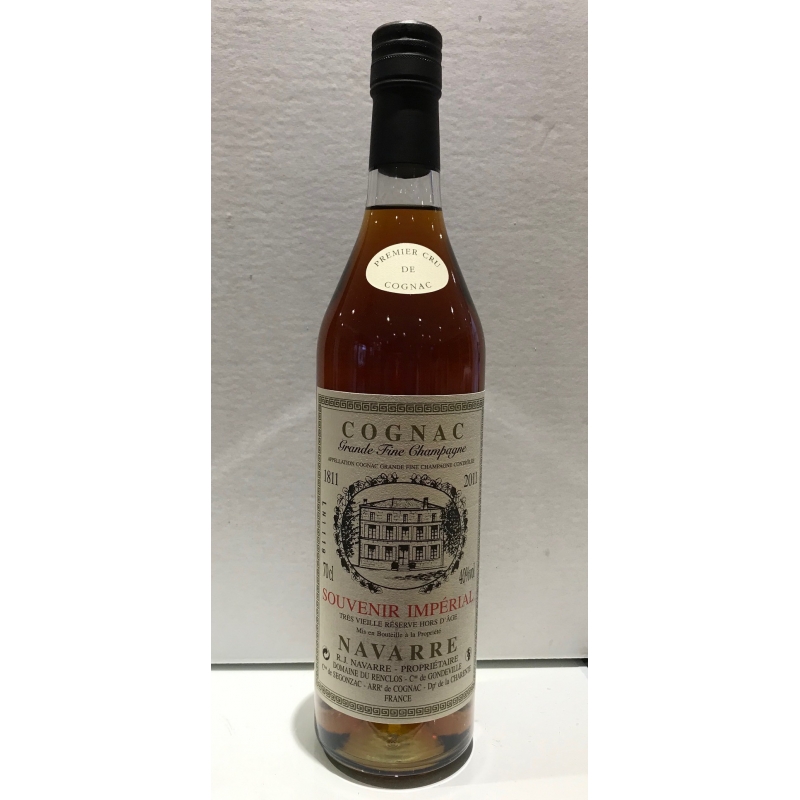  
Souvenir Impérial Grande Champagne Cognac Navarre
A blend of eaux-de-vie aged for over 50 years in oak barrels, from the Grande Champagne region!

Souvenir Impérial des cognacs Navarre has undergone no cold filtration, no colouring and no addition of wood; an exceptional brut de fût!
Description
Tasting notes:

The nose is very aromatic, with scents of exotic fruits (papaya, mango), ginger, honeyed apples, sandalwood.

On the palate, we find papaya, accompanied by passion fruit, guava and a hint of eucalyptus.

The finish tends towards sandalwood, exotic wood, walnut oil with a slight earthy note.