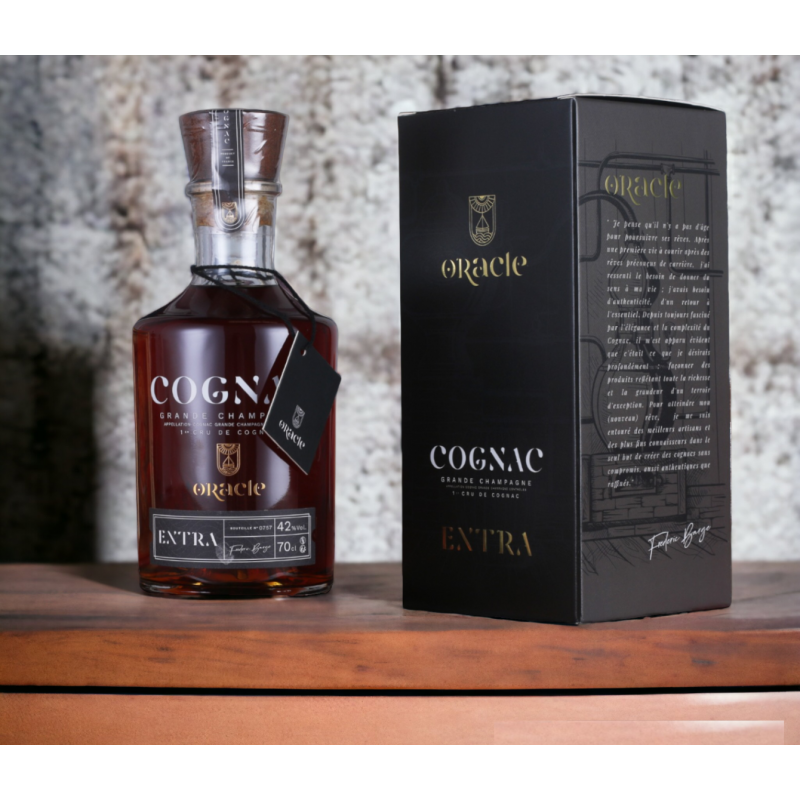  
Extra Grande Champagne Cognac Oracle
Cognac ORACLE XO EXTRA, the house unveils a product that testifies to the depth of the Grande Champagne terroir.
An expression of the art of blending and ageing.
Also available in Wooden Box presentation
Description
The aromatic power of this Cognac is based on a perfect balance between the floral sweetness of acacia, jasmine and the complexity of Charentais rancio, evoking candied fruit, tobacco and mushrooms.
The palate offers a refined taste experience. Its silky texture is perfectly balanced by notes of pepper, leather and nuts.
The persistence of aromas seems endless.