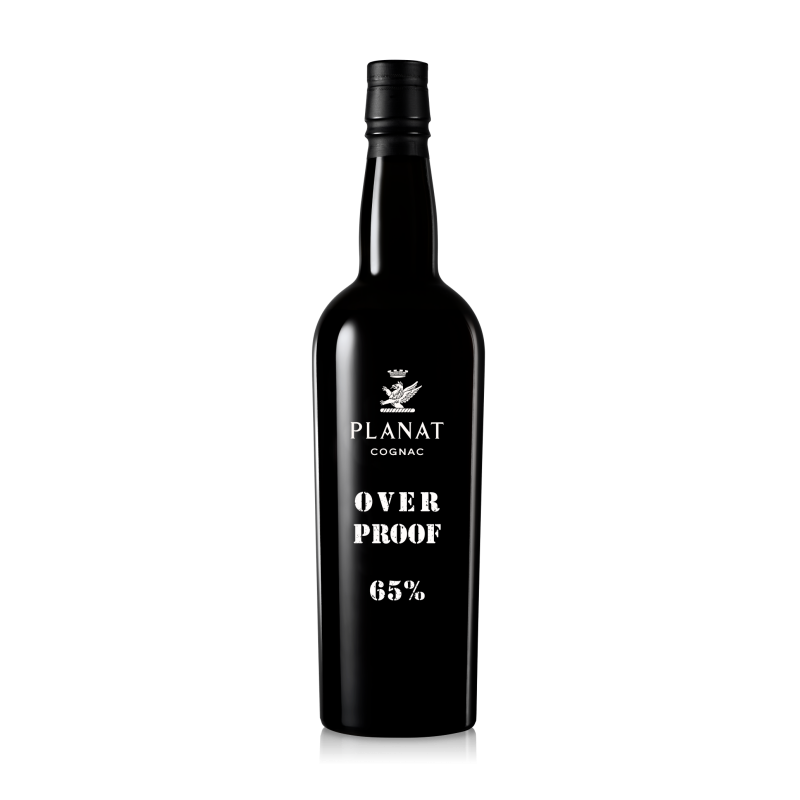  
OVERPROOF Organic Cognac PLANAT
Selected exclusively for bartenders, the raw cask spirits that make up Planat Overproof 65% are distinguished by their aromatic complexity.
Description
Nose: opulent and rising attack, exotic fruits, candied orange, grapefruit, roasted pineapple, rose.

Exuberant finish: old rum, beautiful minerality, slightly iodized and metallic.

Palate: powerful, exotic and mineral attack. Great complexity with vinous notes and a beautiful dominant of exotic fruits: pineapple and roasted mango, pandan, light umami,

Round finish with pastry notes.