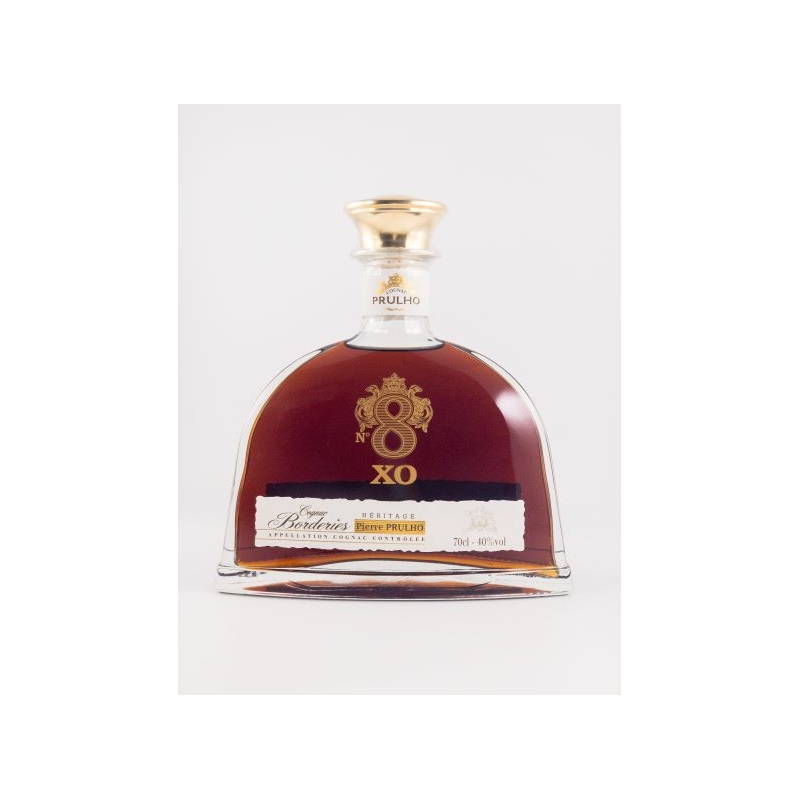  
XO Borderies N°8 Cognac PRULHO
An XO from the Borderies terroir, made from grapes harvested in 1998!
The Borderies terroir gives the brandy its floral bouquet and richness.
Description
Tasting notes :
Colour: Deep copper with golden hues
Nose: Full-bodied with aromas of violets, apples, plums and nuts
Palate: Candied fruit, orange peel, coffee and dark chocolate.
A full, greedy cognac with a nice length!