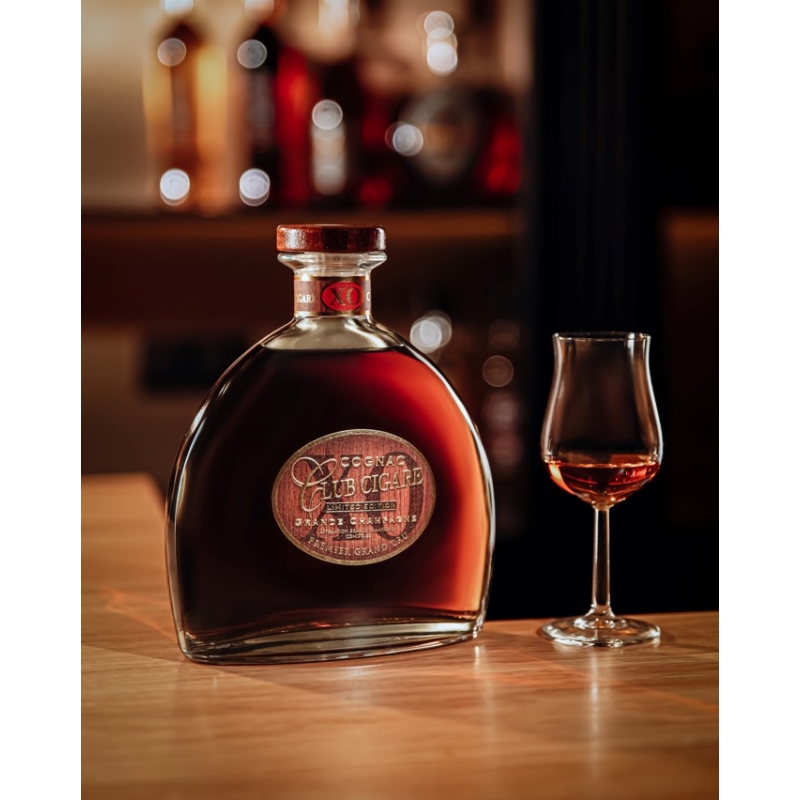  
XO Club Cigare Grande Champagne Cognac Richard Delisle
The Club Cigar XO Cognac is a Premier Grand Cru de Grande Champagne.

A round, full-bodied, remarkably well-balanced Cognac with great potential, it is 42 degrees.
Description
Tasting notes :

A deep, coppery colour

A very complex, aromatic nose with notes of dried fruit, prunes and dark chocolate, developing beautiful cigar box aromas

The palate is voluminous, with notes of citrus, chocolate, candied fruit and tobacco

To be enjoyed neat or with a good cigar.