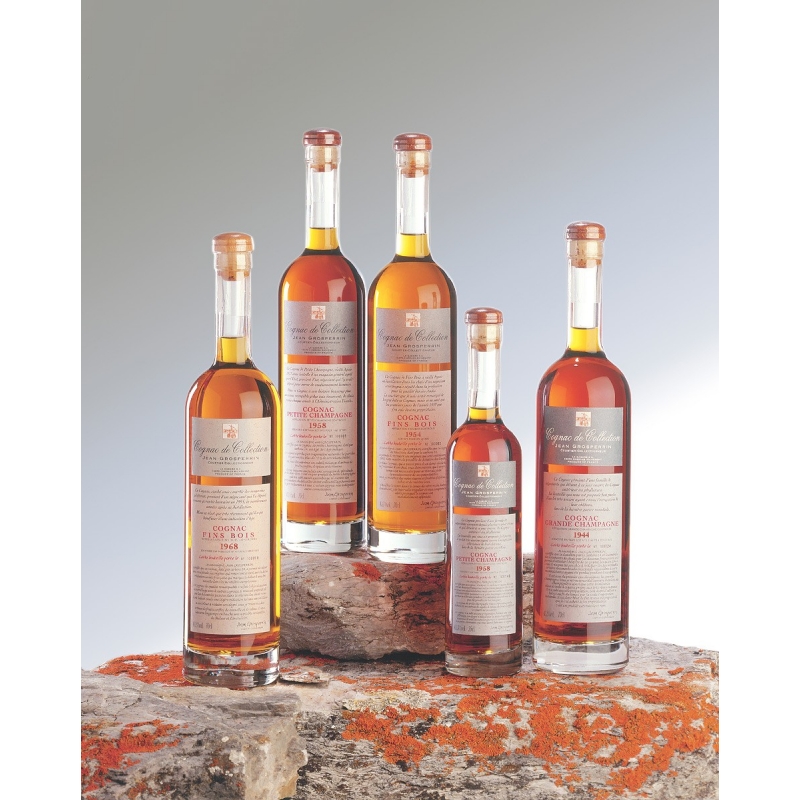  
1982 Petite Champagne Cognac Grosperrin
Cognac de Collection Jean Grosperrin Vintage 1982 Petite Champagne
46,3°
Like the Grande Champagne 1988, this cognac comes from a winemaker turned trader, whose passion was to buy and sell lots of cognacs he selected for their qualities.
Description
Cognac de Collection Jean Grosperrin Vintage 1982 Petite Champagne
Golden dress.
Fine nose with the desired aroma after a few minutes of aeration: hawthorn, honey, blond caramel.
The palate is frank and straight, a little more classic: fresh grapes, amandine pie with pears, prunes.
The finish is harmonious and pleasant, typical of a small Champagne of more than 35 years.
Photo credits : Stéphane Charbeau. N141.com