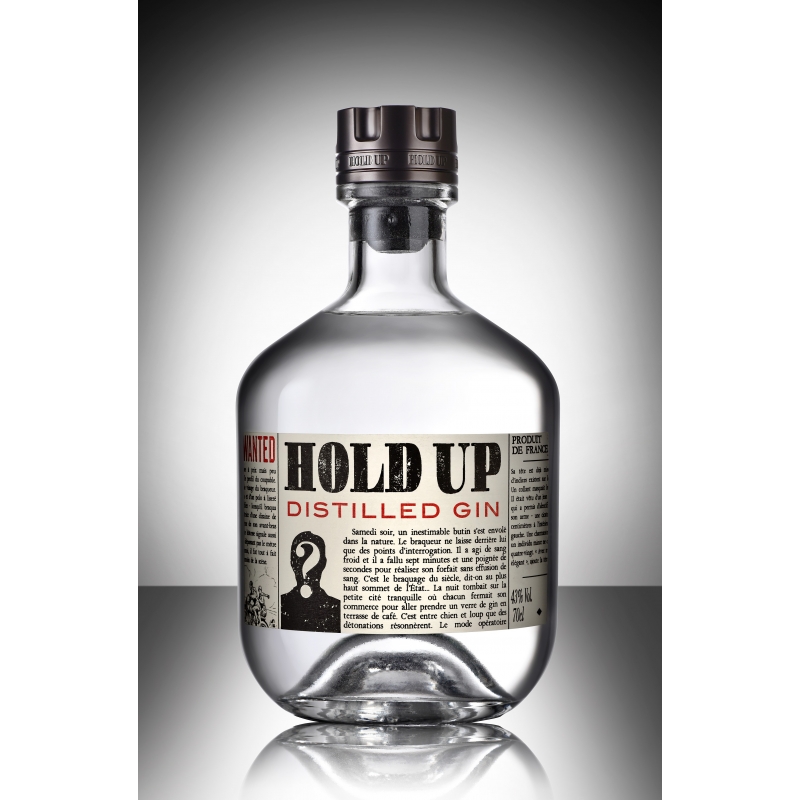  
Gin Hold Up Les Brûleries Modernes
GGin Hold Up is the fruit of a collaboration between the know-how of a distiller and the imagination of a writer who is a keen reader of detective novels.

The result is a perfect cocktail of precision, inspiration and passion.
To know more : (www.holdupgin.com)
Description
Hold Up is an artisanal gin distilled in a copper still in the Cognac region.

Its unique recipe highlights the quintessence of carefully selected botanicals.

Tasting notes :

Crystal clear transparency.

On the nose, notes of juniper blend perfectly with the more pronounced notes of tonka bean, which express themselves elegantly, subtly reinforced by hints of citrus and a slight hint of lemon.

The texture on the palate is supple and round, with a long finish.