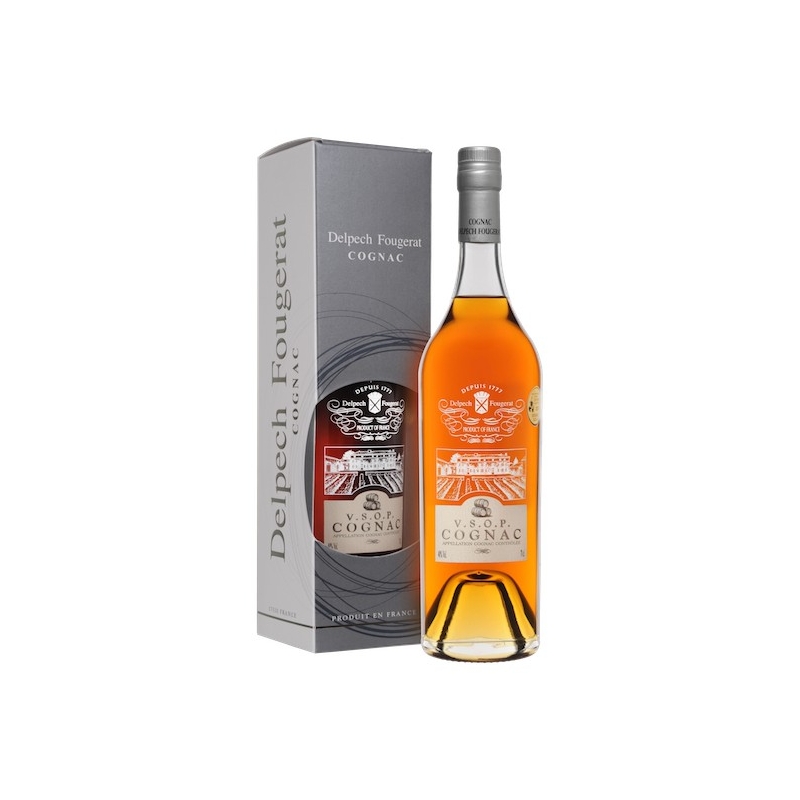  
VSOP Cognac Delpech-Fougerat Les Brûleries Modernes
VSOP Cognac Delpech-Fougerat - Les Brûleries Modernes
Delpech Fougerat VSOP Cognac is distilled on lees in a Charentais alembic from grapes from our vineyard which extends over a hundred hectares on the terroirs of Petite Champagne and Fins Bois.
Aged for a minimum of 4 years in oak barrels, the Delpech Fougerat VSOP Cognac reveals an amber color with golden reflections.
Description
Tasting notes :
On the nose it releases subtle notes of vanilla and dried fruit.
On the palate we appreciate a balanced Cognac with a very fruity palate.
This VSOP Cognac can be enjoyed as a long drink with tonic or ginger ale and ice cubes.