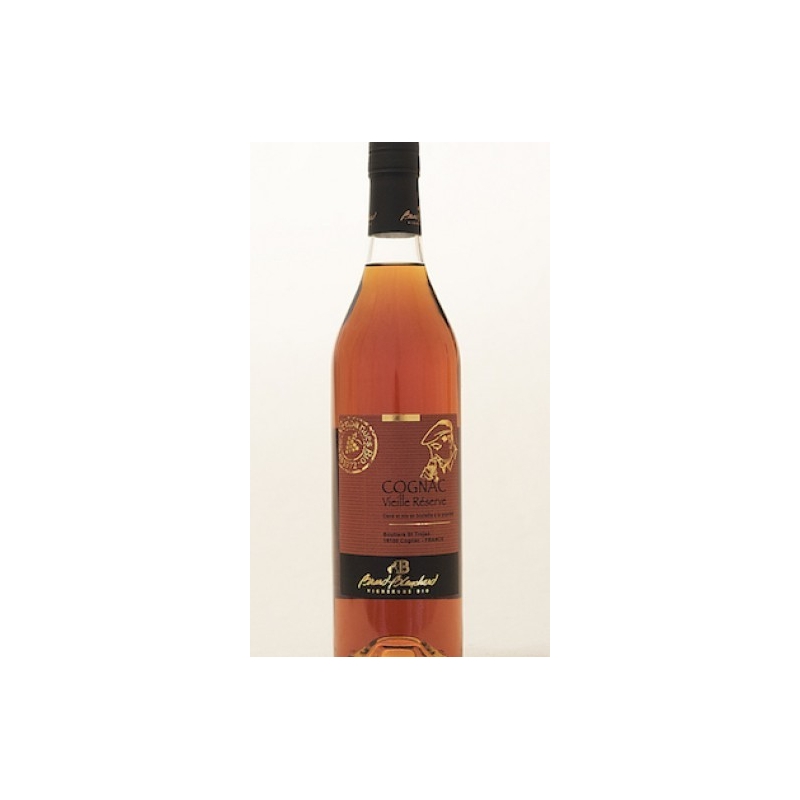  
Cognac Vieille Reserve Brard Blanchard
Domaine Brard Blanchard Cognac Vieille Reserve

Organic - Cépage Ugni Blanc, Colombard, Folle Blanche - Fins Bois
Description
Old Cognac from the blend of eaux de vie that have aged for several decades in oak barrels in the cellar.
It has the strength and quality of old age: fruity with notes of vanilla and liquorice.
It is a soft, frank Cognac, which will still embalm your palate hours after having tasted it.

Tasting:

An old Cognac is appreciated at room temperature in digestive.
It can be drunk in a tulip glass where the aromas will be more concentrated, or in the traditional Cognac glass.
Heating the glass will not release other flavors, but only accentuate the aromas on the nose.