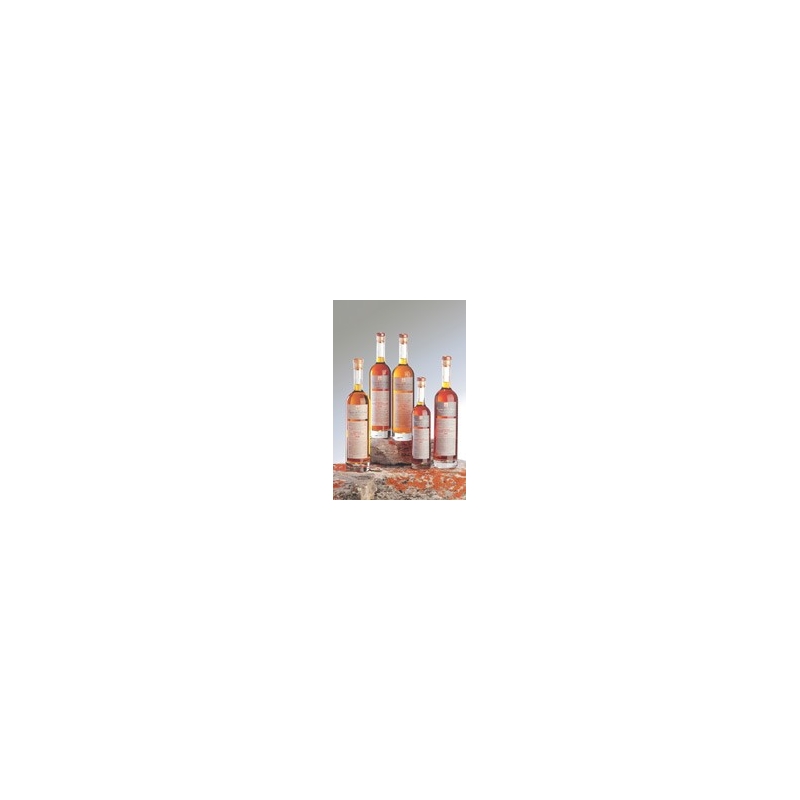  
N° 25 Grande Champagne Cognac Grosperrin
Cognac Jean Grosperrin "Tresor" N°25 Grande Champagne - 42,1°
It is a cognac of mysterious origins, which was not originally intended to be bottled. This Cognac comes from a single 400 litre cask, which has been in stock for many years.

It has probably undergone some blending with cognacs of the same age as it, as sometimes happens to some of the casks that are not vintage, or cognacs destined to join the Grosperrin collection. This cognac is therefore not a "Single Estate", but it is a unique cask.

It was during an inventory in 2015 that Grosperrin cognacs became aware of its exceptional quality, as if a fairy had suddenly taken care of its fate. Since then, this cask has been monitored very carefully, as they do with all their cognacs destined to be presented to you.

In 2019, they have two choices... to transfer it to bombons, or to bottle it... and here it is for you!
Description
Cognac Jean Grosperrin "Tresor" N°25 Grande Champagne - 42,1°
Almost black, very dark, showing a very long time spent in barrels.
Average amount, dense, nose of very old cognac, old Madeira, old Balsamic. Yet notes of blackcurrant buds, exotic fruits (passion) emerge. The signature of a beautiful Grande Champagne is there, in this successful tension between thick notes and elegant notes, which would be contradictory in another vintage.
Round and creamy mouth. Pronounced rancio and advanced tannins support the ensemble.
Finish very dense, rich, slightly watery, before that definitely settle the elegant notes of a
very old Grande Champagne. Very rare !!