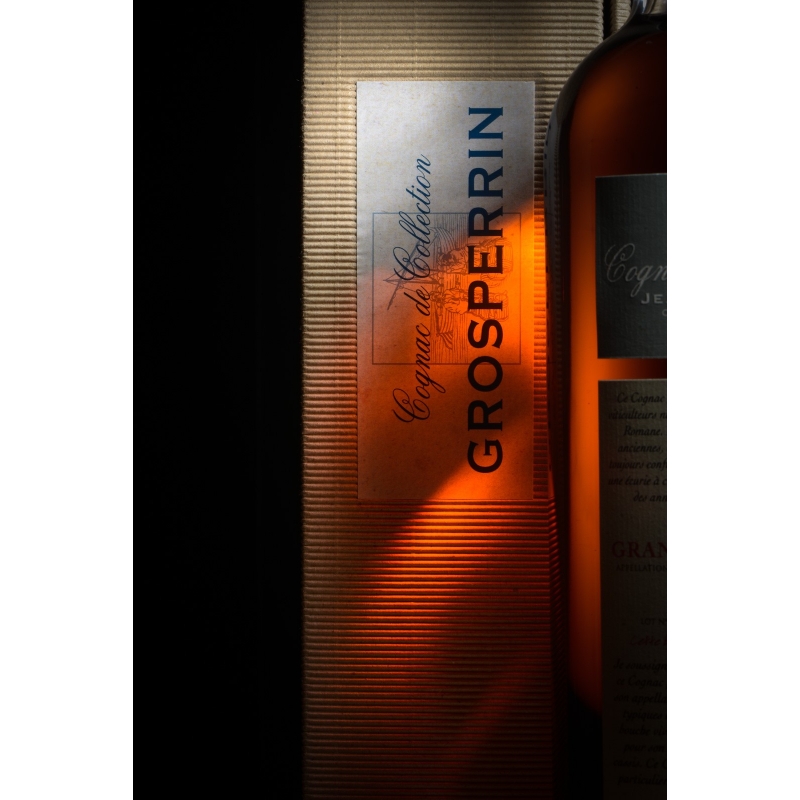  
N°45 Fins Bois Cognac Grosperrin
Cognac de Collection Jean Grosperrin N°45 Fins Bois
52,1°
This remarkable batch is one of the very few in our collection to come from a trader-distiller.
This extremely rare lot, consisting of two barrels, is of undeniable interest, although we cannot guarantee that it has never been assembled.
Description
Cognac de Collection Jean Grosperrin N°45 Fins Bois
Old gold dress.
On the nose, the natural character of Fins Bois is expressed without make-up, with notes of exotic fruits, lime honey, all enhanced by limestone notes, very clear.
The amount is important, with a controlled ethyl acetate, the balsamic side of the rancios begins to assert itself.
Notes of aging, mushrooms, old cellars, testify to the great age of this Cognac, which however remained lively and fresh.
On the palate, the attack is frank, oily, very well balanced. You barely feel the degree. Then the rancios express themselves fully, with a certain purity in this Fins Bois.
The finish is very long, rather dense.
A superb Cognac that will delight lovers of this vintage.