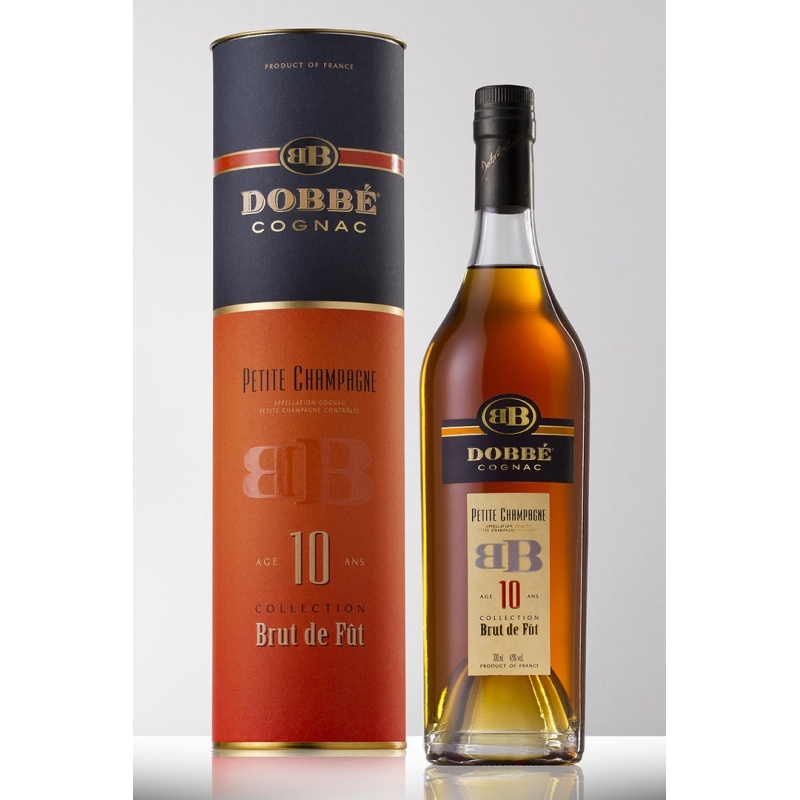  
10 year-old Petite Champagne Cognac Dobbé
Description
Connoisseurs will enjoy DOBBÉ Cognac 10-year old, produced exclusively in Petite Champagne.
Recognisable by its golden amber colour, this "Brut de Fût" cognac is well balanced, with fine nuances of leather and dried fruits (walnuts and hazelnuts).
This full-bodied, well-rounded cognac has spicy tones, which are followed by subtle hints of flowers and black fruits.
This elegant cognac is exceptionally long and well-rounded on the palate. It can be enjoyed neat or on the rocks and is distinguished by a higher than average alcohol content (43%).
You can find it at the finest liquor stores.